Cancelling Brexit would be 'great' – German minister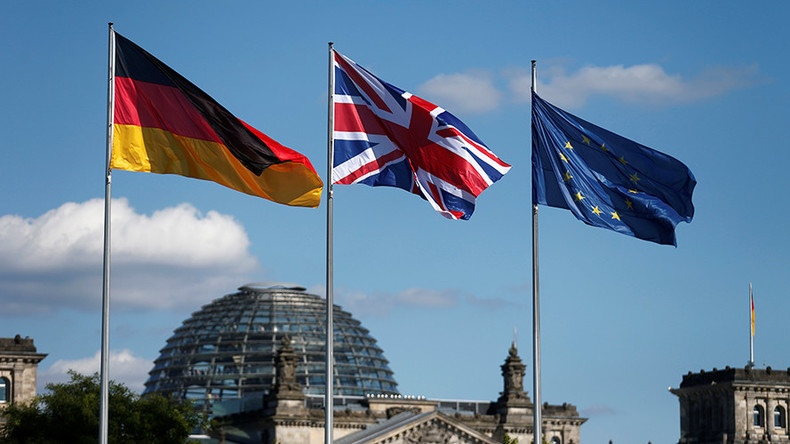 It would be "great" if the UK backed away from its decision to leave the European Union and instead chose to stay within the bloc, German Economy Minister Brigitte Zypries told Reuters, adding, however, that she regards such a possibility as "unlikely."
"I think it would be great if they were to reverse the Brexit decision," Zypries said, as cited by Reuters. "However, this scenario appears relatively unrealistic to me," she added.
She went on to say that she regretted the UK's decision to leave the union and warned that Brexit would potentially cause more damage to the British economy than to the German one, citing her ministry's study.
Earlier, similar information was presented in a survey published by the multinational professional services firm Deloitte in mid-May. The study showed that Germany could actually benefit from Brexit, as the UK leaving the EU could make Germany a stronger financial center and boost its attractiveness as a target for foreign direct investment, as well as make it a "European hub" for "start-ups and high-tech companies."
In the meantime, she said that both sides should proceed with the Brexit negotiations as planned. "This won't be easy, but a compromise is possible," Zypries said.
On June 13, German Finance Minister Wolfgang Schaeuble also said that the EU door remains open for the UK in case it would like to change its decision, although he also admitted that such a scenario is highly unlikely.
"If they wanted to change their decision, of course they would find open doors, but I think it's not very likely," Schaeuble told Bloomberg as he commented on the results of the British snap elections that diminished the support for PM Theresa May's Conservatives.
The German finance minister added: "Brexit is a decision we have to accept by the British voters."
"We will minimise the potential damage and maximise the mutual benefit... at the end we will always come to reasonable decisions," he said, urging both sides to start negotiations.
The UK's Brexit minister, David Davis, and the EU's chief negotiator, Michel Barnier, are expected to start the negotiations about the UK leaving the EU on Monday, June 19.
You can share this story on social media: