Several injured following incident at Wales military base – MoD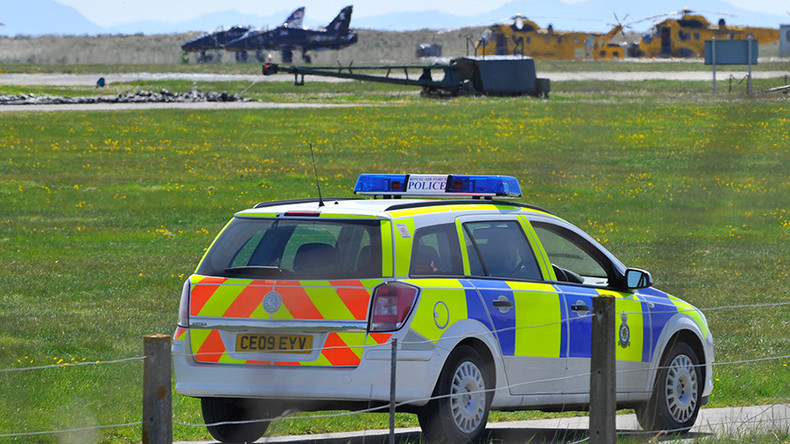 A number of people have been injured following a reported tank incident at Castlemartin military training base in Pembrokeshire, Wales.
The Ministry of Defence confirmed the casualties, although did not specify how many, and said it is investigating the incident, which took place at the firing range. The BBC is reporting that it involved a tank.
"My understanding is that there are casualties. As I understand it, people have been injured," an MoD spokesperson told the BBC.
The Welsh Ambulance Service and Mid and West Wales Fire and Rescue Service were reportedly deployed to the scene just before 3:30pm local time (14:30 GMT) and an air ambulance was seen leaving the area.
"We are aware of an incident at Castlemartin Ranges. This is currently under investigation and it would be inappropriate to comment further," an army spokesperson told Reuters.
Live firing exercises were scheduled to take place between 9am and 4:30pm Wednesday, the Western Telegraph reports.
Castlemartin is the only UK army range "normally available for armoured units for direct-fire live gunnery exercises and associated manoeuvres," according to the Ministry of Defence.
A 21-year-old Afghan war veteran, Michael Maguire, was killed at the same training camp by a stray bullet during a live firing exercise in 2012.