London tower fire: Twitter captures aftermath of 'unprecedented' blaze (VIDEOS, PHOTOS)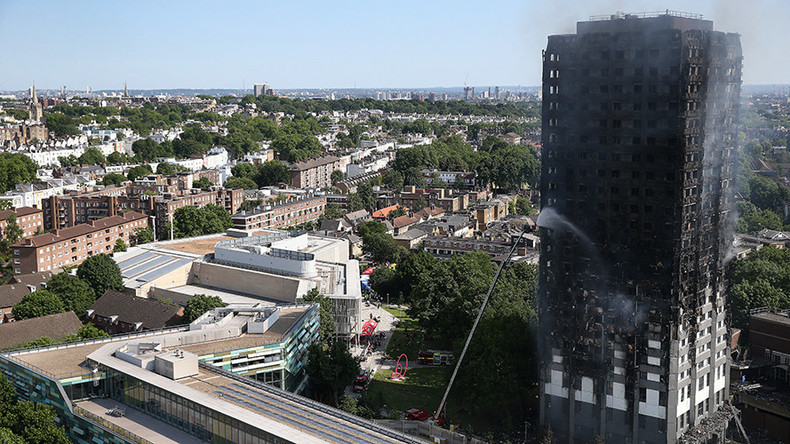 Emergency services continue to deal with the fallout of the Grenfell Tower fire in west London that has left at least 12 dead and injured at least 68.
The fire, which started in the early hours of Wednesday, has now largely been extinguished.
As events continued into the day Wednesday, Twitter users captured images of the charred husk of the high-rise building smoking among the townhouses in the leafy neighborhood of North Kensington.
The blaze was described as "unprecedented" by London fire commissioner Dany Cotton.
One user's video shows plumes of black smoke drifting off the building, while dramatic images also emerged of firefighters battling the blaze.
Some residents donned face masks to keep from breathing the hazardous ash in the area.
Meanwhile, donations continue to pour in for those left homeless by the blaze.