6 confirmed dead in London tower inferno, figure 'likely to rise' – police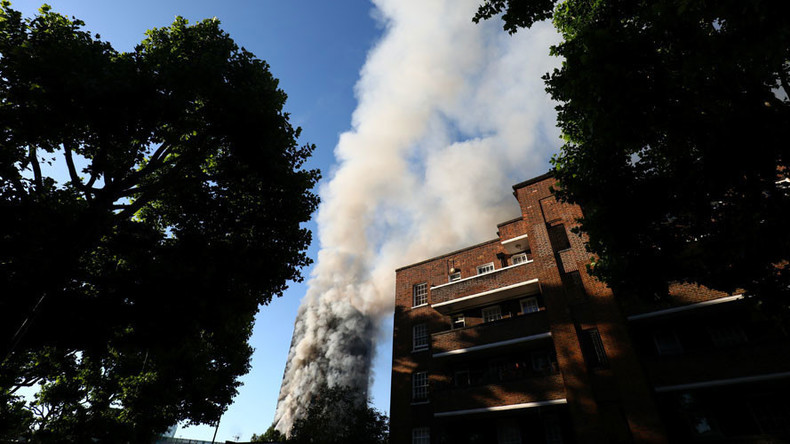 Six people have been confirmed dead in the massive fire which engulfed Grenfell Tower in west London overnight.
In a statement Commander Stuart Cundy of the Metropolitan Police said: "I can confirm six fatalities at this time but this figure is likely to rise during what will be a complex recovery operation over a number of days. Many others are receiving medical care."
"If you do have any concerns for anybody connected to this awful event, please call the Casualty Bureau on 0800 0961 233. If you do not get through immediately, please try again. If you have any concerns, please use that number rather than dialling 999 or 101."
"We urge anyone who lived in the block to make themselves known at that centre so that we know they are safe.
"If you are unable to get to the centre please speak to a police officer. This is really important as we account for all those in the building.
"Equally if you have reported someone missing and they are now safe and well it is really important that you contact Casualty Bureau so that we can keep an accurate record of who is missing and who is safe," Cundy said.
Up until now the London Fire Brigade have said they could not confirm casualty numbers but that their personnel were continuing to search the building.