Scottish Independence dream fades as Salmond & Robertson crash out of Commons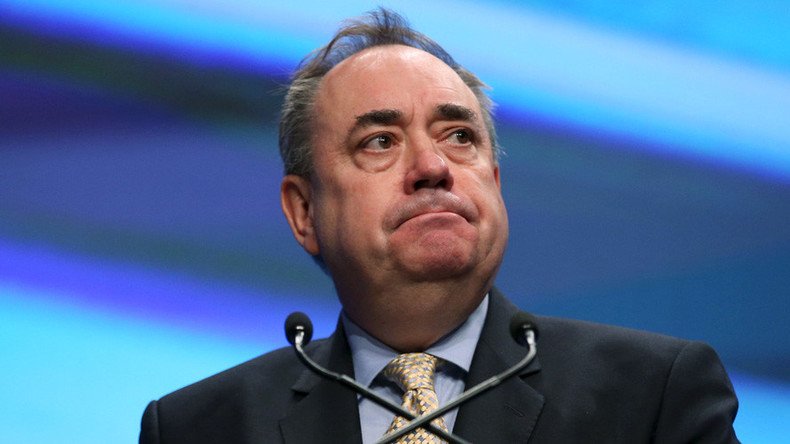 Independence for Scotland looks to be a far-fetched dream for the Scottish National Party (SNP) with former leader Alex Salmond among a number of big names to lose seats to Labour and the Conservatives.
The prospect for a second independence referendum in Scotland appears more unlikely than at any point since last year's EU referendum thanks to the SNP's poor showing at the polls on Thursday.
SNP firebrand Alex Salmond lost his seat to Colin Clark of the Conservative Party by 2,500 votes.
Party leader Nicola Sturgeon described the losses as "disappointing" and said "clearly there's thinking for me to do about the SNP result."
Exit polls predict the party will lose 22 seats in the House of Commons, a significant reverse of the party's landslide victory in 2015 which saw it gain 56 MPs.
Speaking to the BBC, Sturgeon said: "I'm not going to rush to hasty judgements or decisions, but clearly there's thinking for me to do about the SNP result … I'm not going to try and gloss over the fact that we have suffered some losses this evening."
Sturgeon went on to point out that the SNP is still likely to remain Britain's third biggest party in the House of Commons and hinted that Labour could rely on its support.
"Once we know what the final result is tomorrow … we will want to, if we possibly can, try to be part a progressive alliance which is an alternative to the Tories."
Although the SNP have officially won the election in Scotland having retained at least 31 seats, there are rumours of unease within the party following the losses.
BuzzFeed's Scotland reporter Jamie Ross has quoted an SNP source saying there will be "questions" tomorrow over the leadership of the party.
Took a call I never thought I would: SNP source says there'll be "questions" tomorrow over the Sturgeon/Murrell leadership of the party.

— Jamie Ross (@JamieRoss7) June 9, 2017
According to Ross, Labour could end up with seven seats in Scotland.
The biggest surprise of the night is the Conservative Party's comeback north of the border, where they are stealing seats from SNP frontbenchers.
Angus Robertson, who was SNP leader in the House of Commons, lost his seat to Tory MP Douglas Ross in a surprise coup for the Tories.
Labour and Liberal Democrats have also made gains in Scotland, in a swing some pundits are describing as a rejection of Scottish independence.
You can share this story on social media: