Election scalps: Which political big hitters got the chop?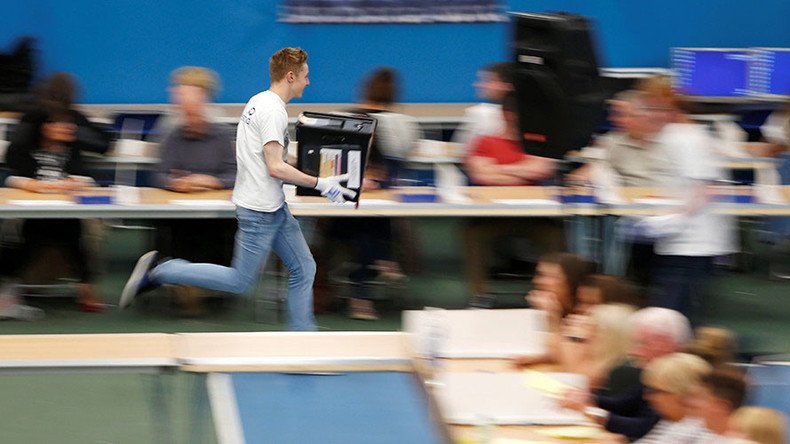 As the election results came in, even some of the biggest political names weren't safe from punishment at the ballot box.
Amber Rudd
The serving Tory Home Secretary, who famously stood in for absentee PM Theresa May during a shambolic BBC election debate, looked set to lose her seat in Hastings and Rye.
Asked by journalists, Rudd gave little away, saying she was hopeful but not complacent.
"I'm not going to engage much until we are a little clearer where it is. I'm just quietly waiting and keeping an eye on everybody and everything in the normal way," she said.
After multiple re-counts Rudd retained her seat by a mere 346 votes.
Nick Clegg
The former deputy PM and Liberal Democrat leader is counting the cost of going into a coalition with the Tories in 2010 and his subsequent abandonment of pledges on student fees.
His Sheffield Hallam seat was taken by Labour candidate Jared O'Mara.
Alex Salmond
The former Scottish first minister and current Scottish National Party (SNP) foreign affairs spokesman was beaten by the Tories.
The nearest challenger for his Gordon constituency Tory Colin Clark took the seat in arguably the most high-profile scalping north of the border.
Angus Robertson
Another SNP powerhouse, Robertson is famed for his articulate interventions as the party's Westminster spokesman on issues like Yemen and Trident.
He lost his Moray seat to Tory Highlands and Islands MSP Douglas Ross on a bad night for the party only two years after their shock surge north of the border.
Ben Gummer
The Ipswich Tory seen as a rising star, who was a major contributor to the Tory manifesto, has been ejected from his seat by Labour. He was predicted to take over as Brexit Secretary in a Theresa May government.
Speaking to the press, Hummer said "these things happen in politics."
You can share this story on social media: