Corbyn's Labour faces 'nuclear winter' with support outside London flatlining – report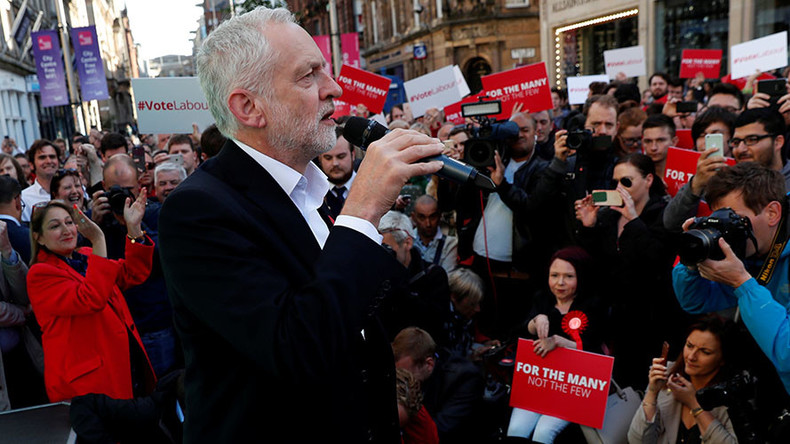 Labour activists are braced for a massive election defeat with the party struggling to win votes across Britain despite overwhelming support in London, a new report reveals.
Research based on the testimony of Labour candidates, officials and activists, who together have received tens of thousands of reports based on discussions with the public, suggests Jeremy Corbyn's party is set for a disastrous performance north of the capital, despite "a marked improvement in London."
YouGov polls currently give the Tory party a four-point lead, but the report by Labour Uncut, a grassroots blog, claims the left-wing party is likely to see a far worse performance than those numbers suggest.
Although the report noted that Labour had won the overall support of Londoners, with just the Dagenham and Eltham constituencies remaining "very difficult," there is "precious little to cheer" when it comes to the party's progress elsewhere in the country.
Labour is apparently failing in the West Midlands, Yorkshire, North West and the North East, where its attempts to win support look to have been futile.
A London campaigner who spent time in the North East last week went as far as saying Labour is looking at a "nuclear winter."
Doorstep returns outside the capital suggest Labour is still running considerably below its 2015 result, while the Tories are snatching votes from the United Kingdom Independence Party (UKIP).
Read more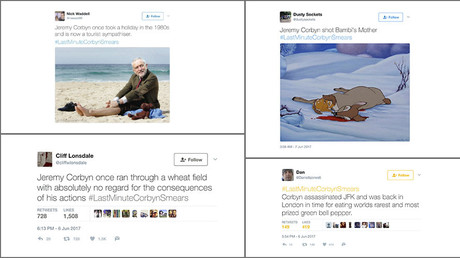 But Harriet-Rose King, who is canvassing in Waveney, east England, told RT she disagrees with the notion that Labour is braced for a disaster, as people in the south are "more pro-Labour than they ever have been."

"I don't think that's the case at all. I think in marginal constituencies such as Waveney, and across the UK, people are just confused more than anything.

"The public don't understand why a general election has been held."
She added the public is struggling to make up its mind who to vote for, but they ultimately narrow it down to a choice between Tory or Labour.

"They know that a Green or UKIP vote is a wasted vote, so they are torn between Conservative and Labour."
She then added that while many people support Corbyn's policies, they are skeptical about him being able to deliver them.