Footage of anti-terrorist police raid on Manchester bomber's house surfaces online (VIDEO)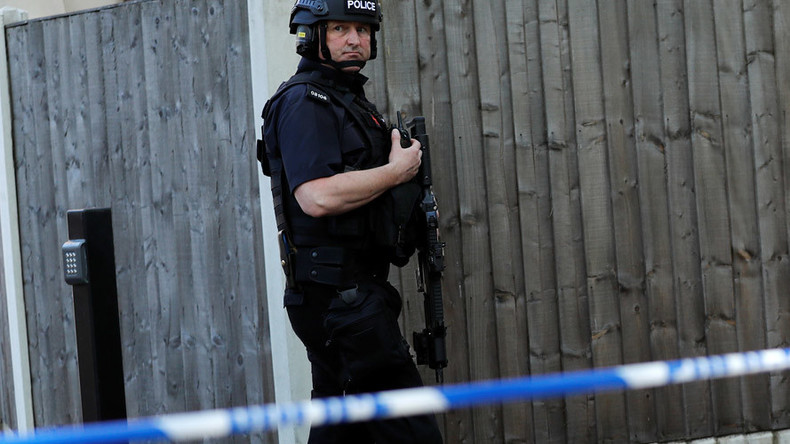 Video footage has captured the moment counterterrorism officers raided and carried out a controlled explosion at the property occupied by Salman Abedi, who is thought to have blown himself up outside Manchester Arena on Monday night.
The video shows heavily armed security forces approaching the red-bricked semi-detached house on Elsmore Road, south Manchester, where suicide bomber Abedi, 22, was registered as living.
The controlled explosion, which according to Greater Manchester's Chief Constable Ian Hopkins was triggered to gain entry to the house, took place just 12 hours after an explosion at Manchester Arena killed 22 people and injured 64.
The pictures show men dressed in black and khaki fatigues and balaclavas wielding automatic weapons as they circle the residential estate.
Residents said the blast on Elsmore Road, in Fallowfield, could be heard a quarter of a mile away.
Resident Neville Edwards, 32, said the blast shook his mother's house in the next street, adding he understood the targeted property was home to an elderly couple before being rented out for the past 12 months at least.
Read more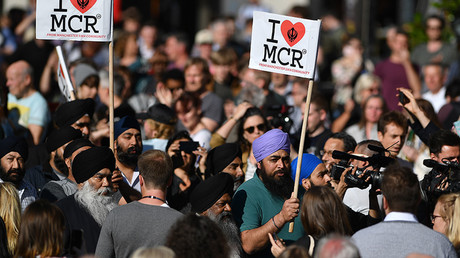 "The couple that used to live there are an elderly couple but, from what I've been told by residents who live just adjacent, the property's been rented out for the last 12 to 18 months," Edward said, according to Sky News.
Simon Turner, 46, described how the police ordered him to get back in the house before carrying out the raid.
"It was so quick, these cars just pulled up and all these police with guns, dogs, jumped out of the car and said to us 'get in the house now'."
The witness added the officers "did something" and "the next thing the door blew off the house."
The terrorist attack was launched just as pop singer Ariana Grande's gig came to an end.
Terrorist group Islamic State (IS, formerly ISIS/ISIL) has claimed responsibility for the attack, though US intelligence is yet to verify the claim.
Footage of the raid emerges as the terror threat in the UK has been raised to "critical," the highest level possible.
Meanwhile, Home Secretary Amber Rudd suggested the perpetrator, of Libyan descent, was known "up to a point" to intelligence services, while he "was not likely" to have acted alone.