Manchester's Arndale shopping center evacuated hours after concert terrorist attack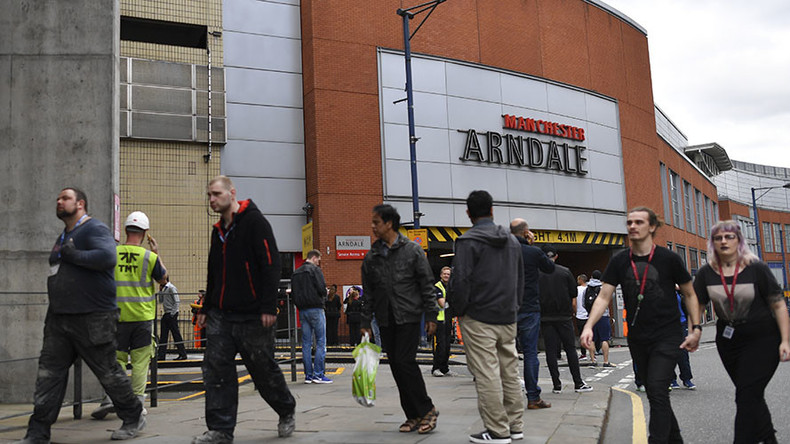 Manchester's Arndale shopping center has been re-opened after briefly being evacuated hours after an attack on Manchester Arena killed 22 people who had been attending an Ariana Grande concert.
Manchester's Arndale shopping centre was quickly evacuated but has now been given the all clear by police. An arrest has reportedly been made.
It was reported that a suspicious bag had been spotted.
The evacuation came at a time of high tension only hours after a suicide bomb killed 22 people and wounded around 60, many of them children and young people, at an Ariana Grande concert at the city's Arena venue.
The Arndale centre was bombed by the IRA in 1996 after the Republican terror detonated a 1,500 kilogram device which destroyed several buildings.
Within minutes of the evacuation being reported Manchester Evening News tweeted that the cordon was not connected with the terror attack.