RAF drone strike that halted ISIS execution may have wounded 20 civilians – reports
Published time: 18 May, 2017 10:35
Edited time: 19 May, 2017 08:46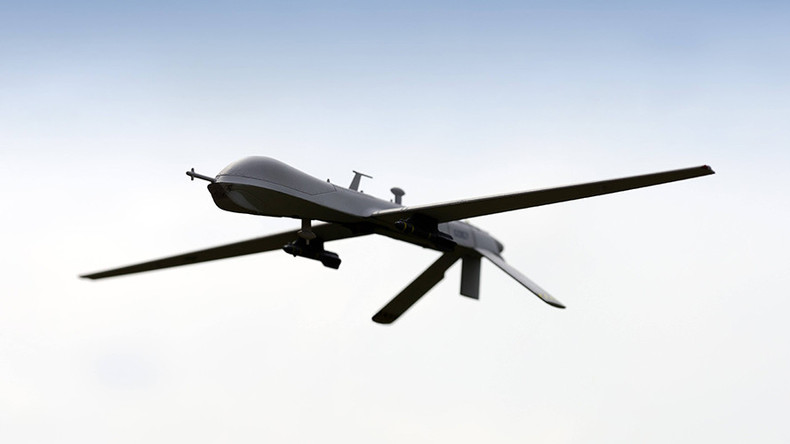 A Royal Air Force (RAF) drone strike, which the British military claims halted the public execution of prisoners by Islamic State (IS, formerly ISIS/ISIL), may have in fact wounded more than 20 civilians, according to monitors.
The Ministry of Defence (MoD) claimed on May 15 that a Hellfire missile fired from an RAF Reaper drone had stopped a public execution from taking place in the town of Abu Kamal in eastern Syria.
A British drone disrupted an ISIL execution in Abu Kamal by killing 2 nearby iSIL fighters May 9th - but local monitor says civilian injured pic.twitter.com/5MD6oMSeBP

— Airwars (@airwars) May 17, 2017
The strike reportedly happened a week earlier on May 9.The MoD, which generally gives minimal detail in such reports, released a statement about the decision to strike and the targets engaged.
An MoD spokesman said a Reaper observed two shackled prisoners being taken out of a van in the border town's main square and a crowd being gathered for what was presumably going to be a public execution.
The spokesman claimed that the large number of civilians present ruled out a direct strike, but that the drone instead targeted two IS sentries on a nearby building.
"A Hellfire missile was fired immediately, and scored a direct hit which not only killed one of the sentries but also brought the execution to an immediate halt, as the Daesh [IS] fighters fled the scene, and the crowd of civilians dispersed."
However, the drone monitoring group Airwars has since cited claims by the Syrian Observatory for Human Rights that the strike may have also injured up to 20 civilians.
A report on the Observatory's website claims "the bombing killed at least 3 members of the organization [IS] and injured about 20 other people mostly civilians…"
It was also claimed that "the bombing was followed by targeting the area with machineguns" and that "local sources confirmed that the bombing coincided with preparations in Fayhaa Square in the city for carrying out a death sentence."