Even local EU parliaments could now derail quick post-Brexit trade deal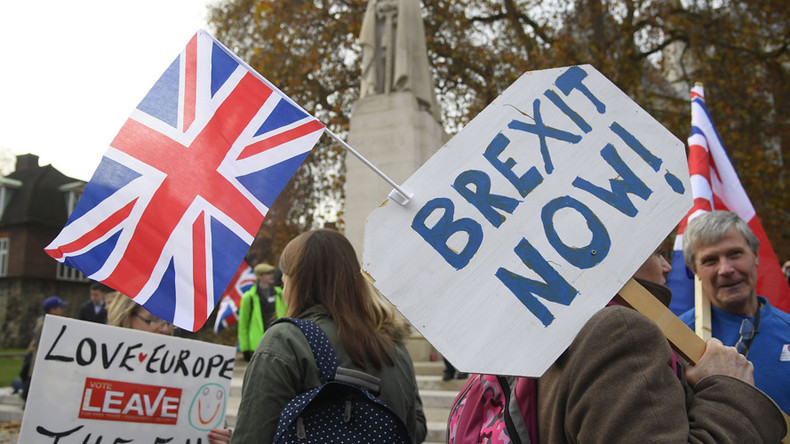 Plans for a speedy post-Brexit trade deal have been dealt a blow by Europe's top court, which has ruled that every national and regional parliament in the EU must sign off on some elements of future agreements.
In a judgment that may set a precedent for a post-Brexit trade pact between the EU and UK, the European Court of Justice ruled that the bloc's 2014 trade pact with Singapore could not be ratified by EU ministers and the European parliament alone, and that some of its elements will need the approval of all national and regional assemblies.
"The free trade agreement with Singapore cannot, in its current form, be concluded by the European Union alone. It follows that the free trade agreement can, as it stands, only be concluded by the European Union and the member states jointly," the court said.
While the judgment stripped national parliaments of their assumed say in some areas of trade deals, such as transport, labor and environmental standards, their ratification is still required in areas such as investment and dispute resolution.
The decision means parts of a post-Brexit trade deal for Britain may have to be agreed on by at least 38 national and regional parliaments, including the 27 national parliaments, at least five regional and linguistic parliaments in Belgium, and at least five upper chambers.
The intervention of parliament could delay a trade deal, or even halt it entirely. Last year, an EU-Canada trade deal nearly collapsed following seven years of negotiations when Belgium's Walloon region threatened to veto it.
London wants a trade agreement in order to preserve much of its access to Europe's single market after it quits the EU in March of 2019. Prime Minister Theresa May has spoken about striking a "bold and ambitious" post-Brexit free trade deal.
However, this month's verbal skirmishing has generated new concerns that the negotiations could simply fail. The EU is currently refusing to open talks on a new trade deal with the UK until Britain agrees to pay a 'divorce bill' to Brussels and guarantee rights for European immigrants.
Allie Renison, head of the Institute of Directors' EU and trade policy, says the European Court of Justice's judgment on Singapore could result in trade and investment being separated in future agreements.
"While the court confirmed that member states do have a role over aspects of investment, it parted with the earlier advocate general's opinion on a raft of important policy areas such as transport, labor and environmental standards, which it said are reserved for the EU executive when negotiating free trade agreements," Renison told the Independent.
"This may mean a separation between trade and investment in future agreements. How this affects Brexit negotiations will depend on whether the final trade agreement includes investment provisions or not," she said.
You can share this story on social media: