Syrian Army rapidly advancing on UK/US Special Forces base – reports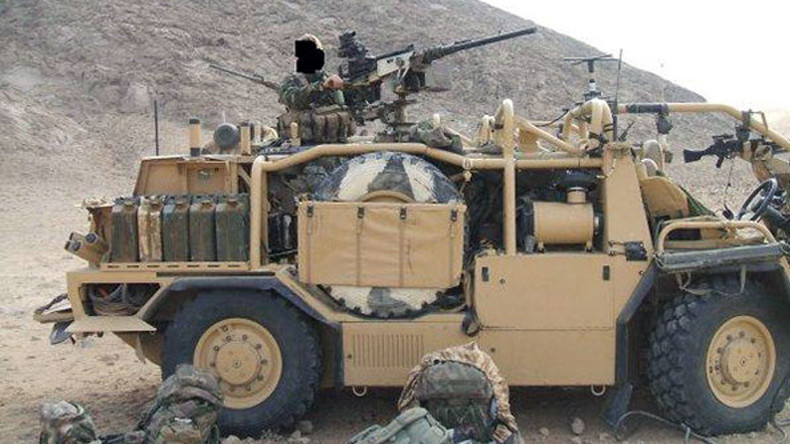 Syrian government forces accompanied by Iranian and Hezbollah fighters are within 15 miles (24km) of a joint US/UK Special Forces base, sparking fears of a confrontation.
British SAS troops were photographed at the heavily-fortified base at al-Tanf in 2016 and are thought to be operating alongside units from the US military, including in a training role.
"The Iranians are the ones promoting their movement towards al-Tanf, using the slogan Fighting The Grand Satan i.e. the US and the international coalition," Mozahem al-Saloum, a spokesman for the al-Tanf-based Free Syrian Army brigade told the Telegraph.
The area is of substantial strategic importance to the regime, as controlling it would help re-establish a road link with Iraq to the south.
In June 2016, Russian jets, providing top cover for the Syrian military, bombed the base. No casualties were reported.
In April, the base reportedly came under attack from Islamic State (IS, formerly ISIS/ISIL).
The UK government refused to comment in line with its long standing policy relating to Special Forces operations.
The US has reportedly warned against further encroachment on the base and it remains unclear how foreign troops would respond to contact with Syrian forces.
The precise disposition and number of UK forces in unknown though they are likely to be either British Army personnel from 22 SAS or Royal Marines from the SBS - Britain's so-called 'Tier 1' operators.
Other units that operate under the same 'no comment' umbrella include the Special Forces Support Group (SFSG), formerly the 1st Battalion of The Parachute Regiment, which supplies additional troops to SF operations and the shadowy Special Reconnaissance Regiment (SRR), which provides expert close surveillance capabilities.
You can share this story on social media: