'We will defend the Falklands,' Labour's shadow foreign secretary confirms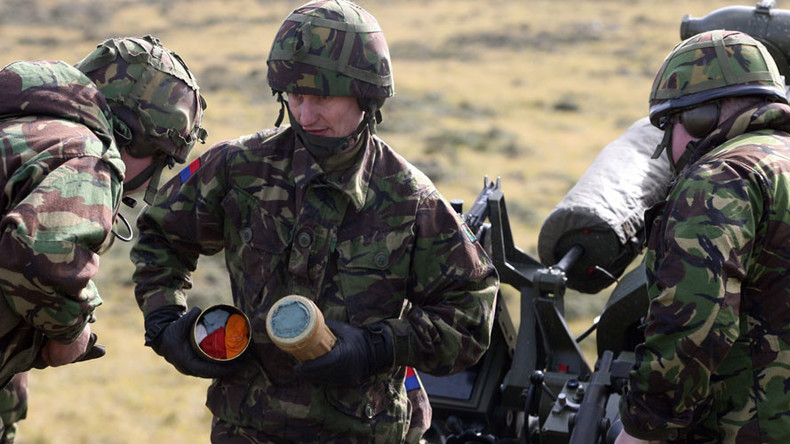 Labour has hardened its line on taking military action if the Falkland Islands are invaded by Argentina again. Shadow Foreign Secretary Emily Thornberry said the south Atlantic archipelago, also known as Islas Malvinas, would be robustly protected.
In a BBC interview, in which she accused Tory Defense Secretary Michael Fallon of talking "bollocks" about Labour Leader Jeremy Corbyn, the North London MP said: "I think that as a matter of last resort, if British citizens are being attacked, we defend them."
Thirty-five years ago Britain fought a short, bloody war with Argentina over the remote islands. The South American state, which at the time was controlled by a crumbling authoritarian regime, has long claimed the Falklands as part of Argentina.
The victory was resounding, as Argentina's poorly-resourced conscript army was crushed by a professional British expeditionary force.
The 74-day conflict resulted in the deaths of 649 Argentines, 255 British soldiers, sailors and airmen, and three civilians.
Asked if she would negotiate over the islands in future disputes, Thornberry told the BBC: "You have to look at the alternatives first. In the end there is no solution to international disputes without there being international agreement, and it's a question of how you get there fastest."
"There needs to be a future in terms of talking to neighbors of the Falklands… but certainly not undermining the sovereignty of the Falkland Islands," she added.
In the same interview, Thornberry clashed with Fallon over his claims that a Corbyn-led Labour government would negotiate away the sovereignty of the colony.
"That is bollocks. It's untrue. You can't just make this stuff up," she said before quickly apologizing for her use of language.
Hostilities in the region still threaten to flare up periodically, and tensions have become partially focused on the discovery of oil under the seabed near the islands. In recent years, the islands have been increasingly militarized under Fallon.
You can share this story on social media: