Queen told to confront Bahrain's King Hamad on human rights abuses or sever ties completely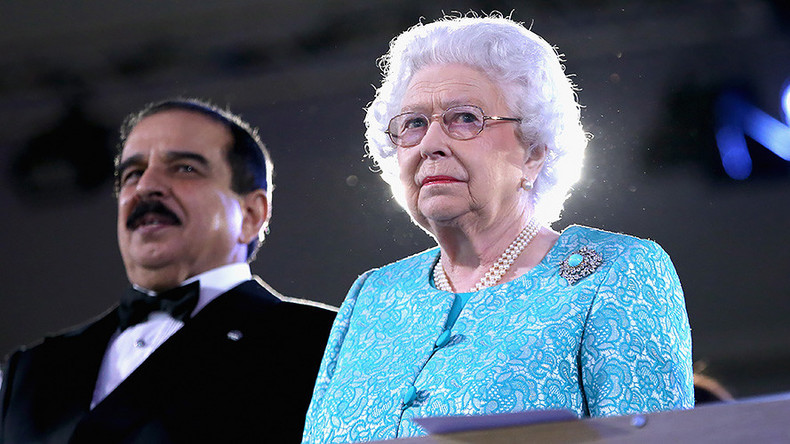 Queen Elizabeth II must discuss repression, torture and executions committed by the Bahraini state when she meets king Hamad bin Isa al-Khalifa on Friday or end Britain's relationship with him altogether, human rights groups say.
Hamad will meet the queen and 19 other guests in the 'Kingdom of Bahrain' lounge at the annual Windsor Horse Show.
In a letter to Buckingham Palace, rights groups Reprieve, Americans for Democracy & Human Rights in Bahrain, Index, ECDHR and Bahrain Institute for Rights & Democracy say "ties must be severed" between the horse show and Bahrain.
"King Hamad … who sponsors four events in the show, is directly involved in the serious deterioration in the human rights situation in Bahrain that has taken place in the last year.
"Bahrain uses the prestige of the Royal Windsor Show to whitewash its human rights abuses, and the close relations they enjoy with the horse show and the royal family are a source of considerable reputational risk."
The meeting comes amid a crackdown on political dissent in the Gulf kingdom, the rights groups say.
Bahraini authorities recently resumed executions after a six-year moratorium, killing three political protestors who had been sentenced based on "forced confessions."
There are currently 10 Bahrainis sentenced to death on politically-related charges, the groups say. A total of 13 are waiting on death row, six of them sentenced in March alone.
Credible reports of torture and mistreatment of detainees continue to emerge from Bahrain and authorities have made little progress in holding police and security forces accountable, the letter says.
In the last year, Bahraini authorities have dissolved the main political opposition group, charged human rights lawyers, violently suppressed peaceful protests, used torture and systematically jailed activists and their families, it adds.
Maya Foa of Reprieve said in a statement that Britain must not let Bahrain "whitewash their appalling abuses."
"Make no mistake, visits like [the Windsor Horse Show] gift the Bahraini government a royal cloak of acceptability, while the Kingdom mercilessly executes political prisoners and uses torture to extract 'confessions.'
"Instead of drafting in the Queen to cosy up to King Hamad, the UK must urgently protest Bahrain's use of torture and executions to silence opponents."
Reprieve says UK support includes the training of hundreds of guards on Bahrain's death row, where "torture of political prisoners is rife."
The British government has also given substantial support to Bahrain's criminal justice system despite human rights concerns, it says.
You can share this story on social media: