NATO asks UK to 'send more troops to Afghanistan'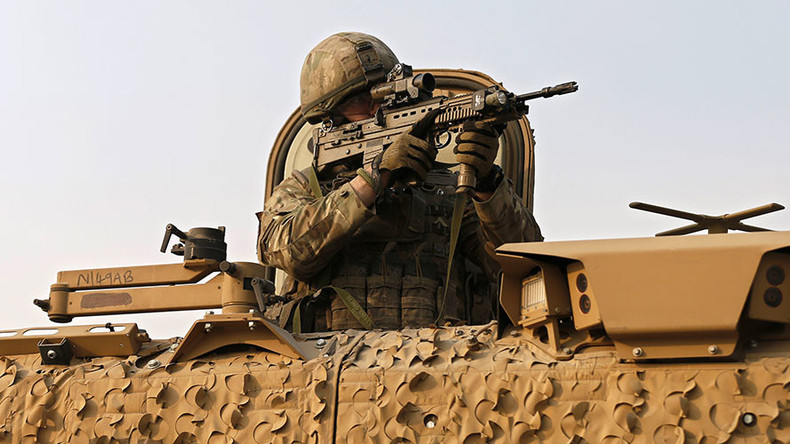 NATO has asked Britain to consider sending more troops to Afghanistan amid rising fears over security in the troubled country, it has been reported.
NATO Secretary General Jens Stoltenberg is due to meet Prime Minister Theresa May at Downing Street on Wednesday and is expected to discuss the subject, according to the BBC. It comes as the US is considering increasing its military presence.
There are currently about 500 British troops in the country, providing security, assistance and advice in Kabul and training at the Afghan Officer Academy. The last UK combat troops left in October 2014.
A request for more troops is said to have been made over the past few weeks.
The US is sending at least 3,000 more soldiers to the Middle Eastern country to fight the Taliban, according to US reports.
There are 13,000 NATO troops in the country at present, 8,400 of them from the US.The Taliban has been creeping back, including regaining ground in Sangin province where many British soldiers lost their lives.
Last month, the Taliban stormed an Afghan Army base and killed more than 100 soldiers.The terrorists went on a shooting spree, killing dozens of soldiers with rocket-propelled grenades and guns. The brutal assault was part of their "Spring Offensive."
An MOD spokesperson told the BBC: "The UK keeps its contribution in Afghanistan under regular review to ensure it remains suited for the requirements of the mission."
Labour leader Jeremy Corbyn has suggested he would oppose sending fresh British troops to Afghanistan, telling journalists it would not help to resolve the conflict.
"I want to see a peace settlement in Afghanistan, I think we have to look at promoting political stability in Afghanistan, and we will look at that request when it comes," Corbyn said at the launch of Labour's general election campaign bus.
When asked if British troops had undermined stability in Afghanistan, he said: "I think British troops have suffered a great deal in Afghanistan and I've spoken to many troops who have been through awful, awful situations there."At the end of the day, wars are not solved by the presence of foreign troops, they're solved by political solutions."
You can share this story on social media: