Britain's 1st transgender MP? Former air force engineer to campaign on platform for 'change'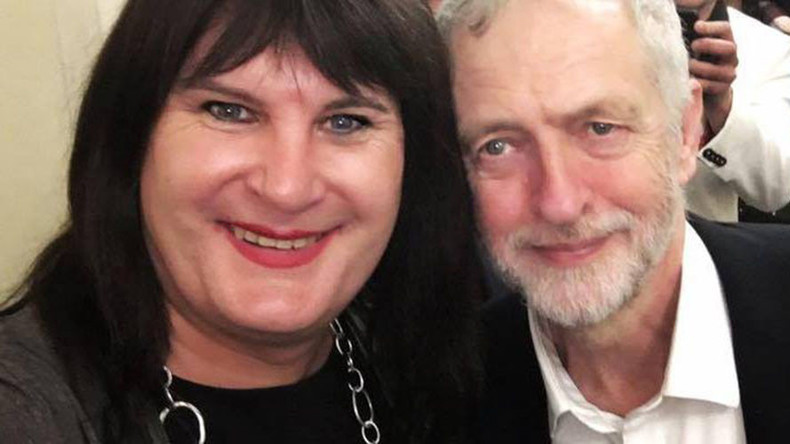 A former Royal Air Force (RAF) engineer who transitioned from Steve to Sophie is hoping to become Britain's first transgender MP after being chosen to stand for the Labour Party.
Equality campaigner Sophie Cook, 50, will stand for the Tory safe seat East Worthing and Shoreham in the general election on June 8. The seat has been held by the Conservatives for two decades.
Cook, who has three children, is an ambassador for anti-discrimination charity Kick It Out and a patron for Just A Ball Game. She has spoken at the Trades Union Congress (TUC), hosts the 'Beyond the Rainbow' chat show on LGBT+ TV and is a hate crime ambassador for Sussex Police.
She has already been out meeting voters and they want change, she says.
"I've been out on the streets, speaking to voters and they feel isolated and unrepresented by the Tory government. The reception to me, as a trans woman, has been positive with many declaring that it's time for greater diversity in parliament," Cook said in a statement.
"The time is right, the time is now and we must all work together to achieve a more caring, more diverse society where everyone can live free from fear and where no one suffers from prejudice regardless of their gender, sexuality, gender identity, race, religion, disability or wealth."
Cook, who works as Bournemouth Football Club's photographer, decided to become a woman two years ago because she no longer wanted to "live a lie."
"Living with the burden any longer would have killed me, so it was time to be true to myself," Cook told the Daily Mail.
"I was living in Brighton and had hair extensions. It wasn't as if I could go back to Bournemouth, take my wig off and pretend I was still Steve. I was Sophie.
"The assistant manager called the players together and said: 'You'll probably notice our photographer has changed a little from last season, lost a bit of weight, and grown her hair out a bit. I'd like you all to meet Sophie.'
"I had no idea how they would react but suddenly the captain started clapping and the rest of the boys joined in. I haven't looked back. It feels amazing."
Born as Steve, Cook worked as an aircraft engineer in West Germany until 1991 before moving for a job in Saudi Arabia.
The East Worthing and Shoreham seat has been held by incumbent Tory MP Tim Loughton since 1997. In 2015 he secured 24,686 votes – a 49.5 percent majority. Labour came second with 9,737 votes.