Claims of crooked UK MPs passing secret reports to City traders remain uninvestigated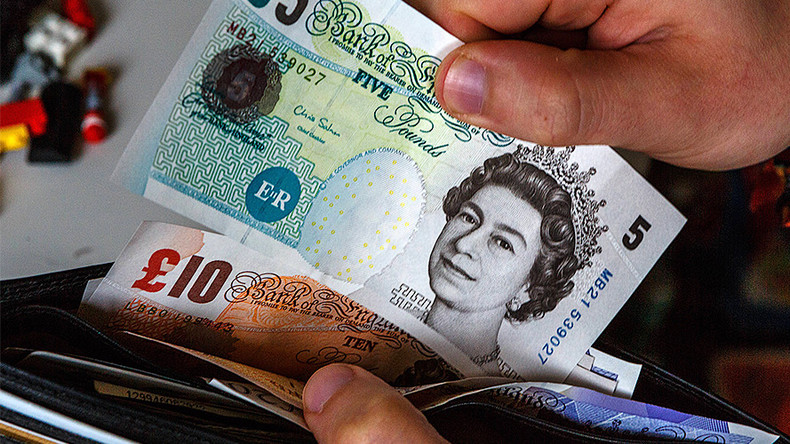 A claim that London City traders are taking bets on the pound after getting their hands on sensitive government data has not been investigated, despite suggestions the secret information is potentially being leaked by crooked British MPs or officials.
Analysis of UK government bond futures prepared for the Wall Street Journal (WSJ) last month suggests data is being leaked to the market ahead of its official publication, allowing traders to profit from inside information. Sterling dealers frequently predicted economic announcements, even when they defied expectations, the report suggested.
Office for National Statistics (ONS) reports are shared with around 100 MPs, advisers and PR people a day before being made public, and the findings suggested market-sensitive knowledge is being passed on. This could break the laws against insider trading - a criminal offense punishable by seven years' jail time.
Despite the report being released six weeks ago, no investigation has taken place and there has been no comment from the Conservative Party. The Liberal Democrats and Labour are calling on the Financial Conduct Authority (FCA) to investigate.
The WSJ asked Alexander Kurov, associate professor of finance at West Virginia University, to analyze price data in the hour before key economic data was released, covering the period April 2011 to December 2016.
Kurov found that bond future prices moved on average by 0.029 percent in the direction they would continue to move after the data was published, suggesting someone had inside information.
"Based on what I see in the data in this case, it is very unlikely that we are looking at a random pattern," he told the WSJ.
While 0.0029 percent may not sound significant, the size of the UK bond future market analyzed by the professor means a gain of this size would add £68 billion (US$82.4 billion) to the market.
Kurov looked at 207 data releases covering inflation, industrial production and labour market data. A large majority – 172 – were considered surprising by the market, meaning moves before the release in the correct direction appear highly suspicious.
"The evidence of informed trading before UK macroeconomic news is very strong," Kurov said.
The WSJ notes that rumors of leaks have circulated on Twitter and in government for several years, and the ONS investigated suspicions of leaked inflation data in 2011. Nothing, however, was found.