Marine who killed unarmed Afghan freed after sentence reduced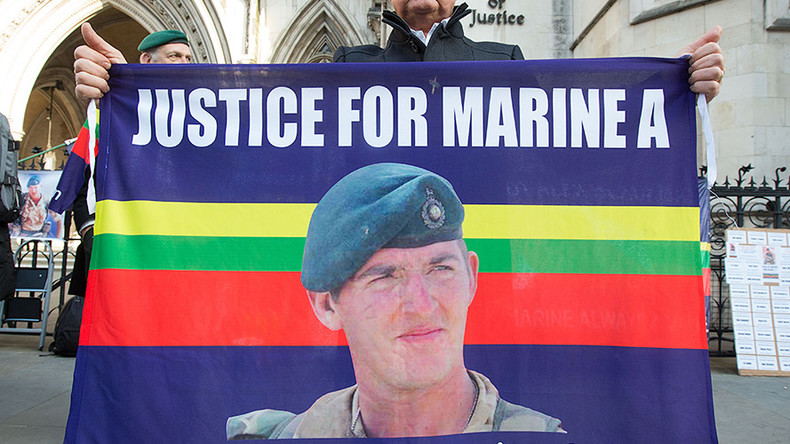 A Royal Marine who spent three years in jail after killing an unarmed, wounded Afghan fighter on camera has been freed, a month after his sentence was reduced to manslaughter from murder.
Former commando sergeant Alexander Blackman was released from jail in the early hours of Friday morning and whisked away to a secret location to be reunited with his wife Claire, who campaigned for his release.
Read more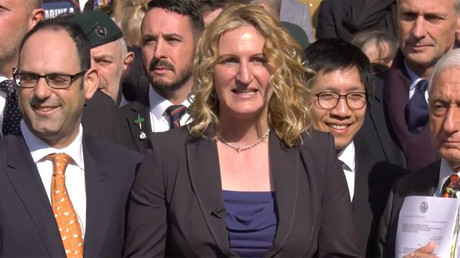 It had been feared that Blackman and his family would become targets for terrorism given the high-profile nature of the killing after he won his appeal in March.
The battlefield killing in 2011 sent shockwaves through the military and made global headlines after it emerged through helmet camera footage that Blackman had shot a wounded insurgent in the chest while quoting Shakespeare.
He was convicted of murder in 2013 but his second appeal in 2017 saw that ruling dropped in favor of a charge of manslaughter with diminished responsibility due to mental health issues.
Ahead of the release, Claire Blackman described to the Daily Mail how the news made her feel.
"I haven't slept all week. I feel like a child waiting for Christmas. We have had so many setbacks over the years that I almost cannot believe it is really going to happen this time.
"I can't wait to see him and spend some quality time together," she said.
Tory MP Richard Drax, himself a former soldier, told the Mail: "Al Blackman's release is the result of a wonderful team effort by those who wanted justice for a Royal Marine caught up in extraordinary circumstances, while fighting in some of the toughest conditions imaginable against a ruthless and determined enemy."
The Mail itself took a major part in the campaign for Blackman's release, raising £810,000 (about US$1.5 million) to support the marine's appeal.