Children must be taught about Islam, insists Church of England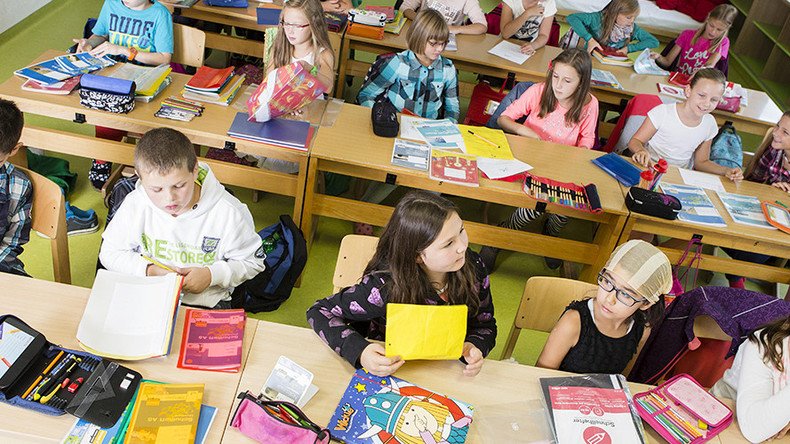 Parents who have concerns about their children being taught about Islam should be banned from pulling them out of religious education (RE) lessons, according to the Church of England.
Senior Church of England official Derek Holloway said withdrawing children from RE lessons could leave them without the skills required to live in a diverse society and "live well together as adults."
He also cautioned against "fundamentalist" groups using human rights legislation to keep children from learning about different world views.
"Sadly and dangerously, the right of withdrawal from RE is now being exploited by a range of 'interest groups' often using a dubious interpretation of human rights legislation," Holloway wrote in a post on the CoE's Facebook page.
Parents are currently entitled to withdraw their children from RE class without having to provide a reason, although Holloway said this right should be repealed as it leaves a gap in pupils' education.
"This is seemingly because they do not want their children exposed to other faiths and worldviews, in particular Islam," Holloway told the Press Association.
"Anecdotally, there have also been some cases in different parts of the country of parents with fundamentalist religious beliefs also taking a similar course. This is not confined to any one particular religion or area of the country."
Besides repealing the right to withdrawal, Holloway said in a post on the Church of England Facebook page that standardized RE lessons should be introduced to the curriculum.
Holloway, who was himself a teacher at comprehensive schools in Essex and Wiltshire, also warned the right to withdraw children from RE lessons risks legitimizing those trying to incite religious hatred.
"The right of withdrawal from RE now gives comfort to those who are breaking the law and seeking to incite religious hatred," he wrote in the post.
Parents also have a separate right to withdraw their children from school services and prayers.
The senior official, however, said the right to withdraw from RE lessons risks conflating religious teachings with acts of "worship," thus reinforcing the "myth" that RE lessons are a means of perpetuating the views of a specific religion.
He instead argued that RE lessons contribute to a "broad and balanced curriculum" by giving pupils an outlook on diverse religions and faiths.
However, a spokesman from the National Secular Society argued the right should be upheld until there is the guarantee that religious teachings are genuinely bias-free.
"If the subject was reformed to be a genuinely educational and non-partisan study of religious and nonreligious world views, the right to withdraw may no longer be necessary.
"But until such time, the right of withdrawal is required to protect parental rights and freedoms," he said, according to the Times.
You can share this story on social media: