Trump may extend laptop ban to flights from Britain to US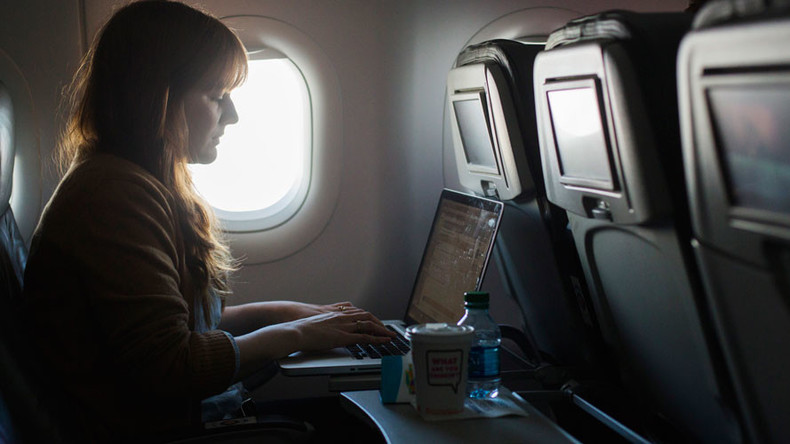 US President Donald Trump is considering banning laptops and tablets from aircraft cabins on all flights from the UK to America.
Last month, both the US and British governments barred passengers from bringing large electronic devices on board incoming flights from some Middle Eastern countries, following concerns that terrorists had perfected a new type of airline bomb.
British security chiefs have now been warned Trump could extend the security restrictions to flights from parts of Europe. Britain could be affected, according to The Times.
The newspaper reported the move could be implemented within weeks but that no final decision had been made as to whether Britain would be included in the ban.
It would mean anyone travelling to the US from Britain would have to stow gadgets larger than a mobile phone – including laptops, tablets, and kindles – in the hold.
"As with everything from Trump's America, there are conflicting reports about where, when and what," one Whitehall insider told the paper.
The US unexpectedly imposed the Middle East ban in late March for flights from 10 airports in Egypt, Jordan, Kuwait, Morocco, Qatar, Turkey, Saudi Arabia, and the United Arab Emirates. All are close US allies and none are covered by the Trump's administration's earlier attempts to ban travellers from six other mostly Muslim nations.
The UK has also banned large electronic devices on flights from six countries, including Egypt, Jordan, Lebanon, Saudi Arabia, Tunisia, and Turkey, with UK airlines including British Airways and EasyJet among those affected.
It was not immediately clear why US authorities would want to extend the ban to flights from Europe.
"We will continue to evaluate the threat environment and make determinations based on that assessment but we have not made any decisions on expanding the current restrictions against large electronic devices in aircraft cabins from selected airports," the US Department of Homeland Security said.
"The safety and security of the traveling public is our highest priority. We keep aviation security under constant review," a UK government spokesperson said.
Germany, Spain, Switzerland, Australia, and New Zealand have ruled out introducing an electronics ban. France said last month that it was examining the British ban but has not yet made a decision. Canada said it had launched a review.