EU Brexit negotiator Guy Verhofstadt is a 'raving lunatic' – Nigel Farage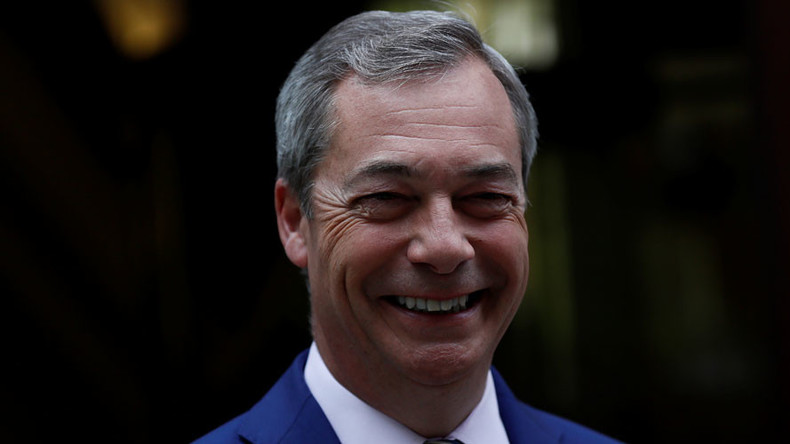 UKIP MEP Nigel Farage has taken to social media to brand EU negotiator Guy Verhofstadt a "raving lunatic" for saying Brits might not be able to holiday in Europe after Brexit.
EU Parliament negotiator @GuyVerhofstadt says we may not be able to holiday in the EU after Brexit. He is a raving lunatic.

— Nigel Farage (@Nigel_Farage) April 22, 2017
Verhofstadt denied making the claim, responding on Twitter: "Fake news alert (Once again Nigel Farage)."
The spat was sparked by a comment piece written by Verhofstadt in The Observer, in which he wrote: "Come the summer of 2019, unless the government requests transitional arrangements to the contrary and these requests are agreed by all EU countries, UK citizens will have no more of a right to holiday, travel and study in EU countries than tourists from Moscow or students from Mumbai."
Verhofstadt wrote that UK Prime Minister Theresa May's decision to call a snap election on June 8 was driven by "political optimism" and warned there was no guarantee the election of extra Conservative MPs at Westminster would strengthen May's position in talks.
"What has been billed as a 'Brexit election' is an attempted power grab by the Tories, who wish to take advantage of a Labour party in seeming disarray to secure another five years of power before the reality of Brexit bites."
"The theory espoused by some, that Theresa May is calling a General Election on Brexit in order to secure a better deal with the European Union, is nonsensical.
"Will the election of more Tory MPs give Theresa May a greater chance of securing a better Brexit deal? For those sitting around the table in Brussels, this is an irrelevance."
He said many in Brussels were concerned that any hope of an easy deal was being "eroded by the British Prime Minister's tough negotiating red lines and her lack of political room for manoeuvre domestically."
"I hope this election will lead to an honest debate about the bitter realities of Brexit.
"Perhaps then the fog of surrealism that has engulfed UK ministers will clear and we can have a serious discussion about our future relationship," Verhofstadt said.
Verhofstadt and Eurosceptic Farage have long had a tenuous relationship, with clashes between them frequent.
In January, Verhofstadt told LBC Radio that Farage's salary is "the biggest waste of money in the European Union." He said the EU's budget is squandered on the British MEP, who he attacked for taking a salary despite never attending committee meetings.
Verhofstadt also accused the former UKIP leader of lying about immigration, Turkey, and the NHS during the referendum campaign.
He accused Farage of creating a "climate of fear" generated by the campaign ahead of the EU referendum, and branded the Brexit referendum as a "glorified cockfight" between Farage and Foreign Secretary Boris Johnson.
When Verhofstadt was appointed as the EU's chief negotiator for Brexit, Farage said: "I can't think of a man more insulting towards the British, our standing in the world, or even the concept of nation state democracy.
"They could not have picked a human being more negative to what we are trying to do. In the European temple of federalism, he is the high priest. And people like me are not worthy."