Britain to have 1st day without coal since Industrial Revolution
Published time: 21 Apr, 2017 13:33
Edited time: 22 Apr, 2017 18:22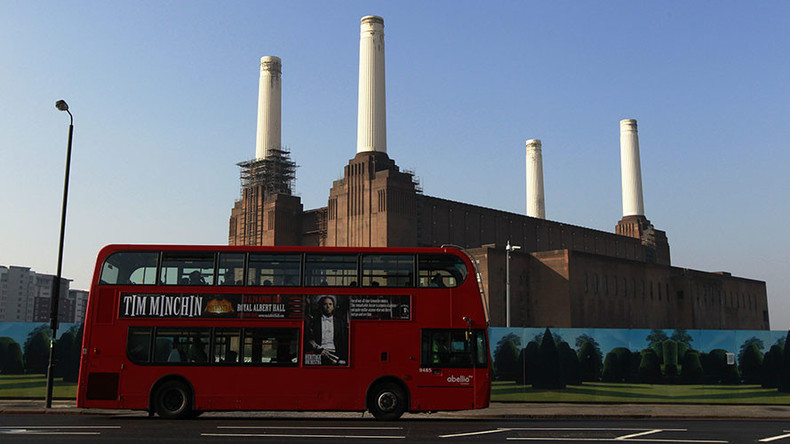 Britain is set to run without coal power for a whole day on Friday for the first time since the Industrial Revolution. A decade ago, such a feat would have been "unimaginable," according to Greenpeace.
While Britain has in the past used zero coal for a few hours, it has never been able to do so for a full day. On Thursday, the National Grid's energy control room ran without coal for 19 hours, and on Friday, it's expected to last the full 24.
It looks likely that today will be the first ever working day in Britain without #coal since the industrial revolution!

— NG Control Room (@NGControlRoom) April 21, 2017
Great Britain has never had a continuous 24 hour period without #coal. Today is looking like it could be the first.

— NG Control Room (@NGControlRoom) April 21, 2017
A National Grid spokesperson said the record low is a sign of things to come, with coal-free days becoming increasingly common. The polluting fuel is being phased out, with gas and renewables such as wind and solar power playing increasing roles in providing the country with power.
Coal has seen significant declines in recent years, accounting for just 9 percent of electricity generation in 2016, down from around 23 percent the year before. Britain's last power station will be forced to close in 2025, as part of a government plan to phase out the fossil fuel.
"The first day without coal in Britain since the Industrial Revolution marks a watershed in energy transition," Hannah Martin, head of energy at Greenpeace, told the Independent.
"A decade ago, a day without coal would have been unimaginable, and in 10 years' time our energy system would have radically transformed again.
"The direction of travel is that both the UK and globally we are already moving towards a low carbon economy. It is a clear message to any new government that they should prioritize making the UK a world leader in clean, green, technology.
"They will need to get on with the coal phase-out plan and recognize the economic potential of renewable energy and energy efficiency. We can meet the UK's needs for skilled jobs and fair bills, whilst also meeting our climate targets."