Labour forecast to get snap election battering, yet Corbyn welcomes chance to 'stand up for Britain'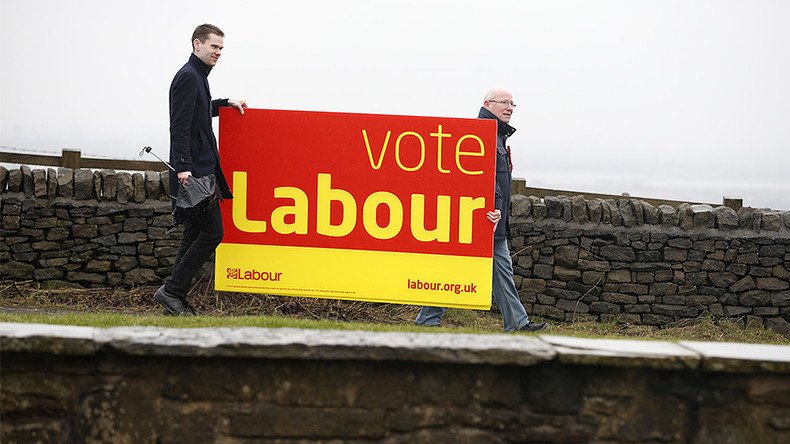 The Labour Party reacted with shock to Conservative Prime Minister Theresa May's call for a snap general election scheduled for June 8.
Britain's main opposition party is well behind May's Tories in the polls. In a statement, however, Labour leader Jeremy Corbyn greeted the announcement with optimism.
"I welcome the Prime Minister's decision to give the British people the chance to vote for a government that will put the interests of the majority first," Corbyn wrote on his official Facebook page.
"Labour will be offering the country an effective alternative to a government that has failed to rebuild the economy, delivered failing living standards and damaging cuts to our schools and NHS [National Health Service].
"In the last couple of weeks, Labour has set out policies that offer a clear and credible choice for the country. We look forward to showing how Labour will stand up for the people of Britain."
His MPs however, were far more sanguine, accusing the PM of putting the popularity of her party before the nation's interests.
"So much for putting country before party," tweeted the Labour MP for Yardley, Jess Phillips.
"Tory Party puts its own interests before the national interest," added her fellow MP and aspiring Manchester Mayor Andy Burnham.
Labour critics, however, were skeptical about the party's capacity to turn the election into a chance for government. From all sides of the political spectrum there were doubts that Corbyn and the party have it in them to take down the Tories.
"There is a degree of delusion among some Corbyn supporters which means they're setting themselves up for massive demoralization," said Richard Seymour, the author of 'Corbyn: The Strange Rebirth of Radical Politics'.
A YouGov voting intention poll published earlier this week predicted a 44 percent victory for the Tories in the event of a snap election, with 23 percent backing Corbyn's Labour.
You can share this story on social media: