UK primary school takes pupils on day out to meet 'extremist' Islamic preacher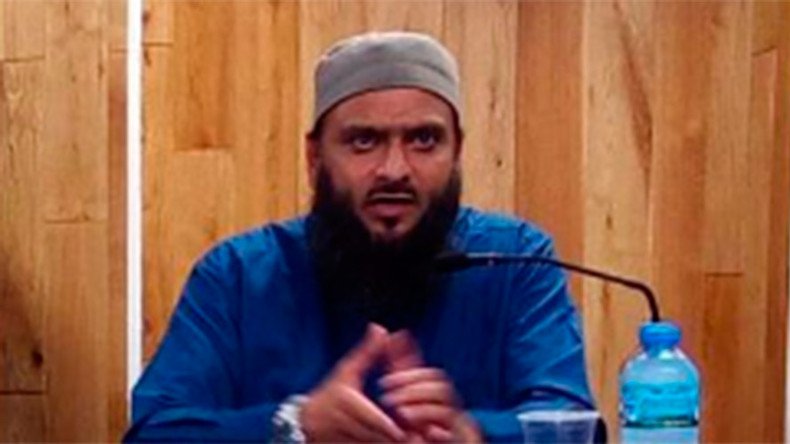 Children from a London primary school spent a two-day school trip with an imam described by a British High Court as supportive of "extremist Islamic positions."
Aged between six to eight, the children from Kilmorie Primary School met with Shakeel Begg to discuss Islam at the Lewisham Islamic Centre on March 21 and 22.
Begg gained notoriety as the imam of the mosque attended by the killers of British army soldier Lee Rigby in 2013.
Details and images of the visit were posted to the center's website, reported the Telegraph, but have since been removed.
The center's web page describes Begg as being impressed with the keenness of the children to test his knowledge of Islam and their understanding of "the many shared beliefs and values of different faith communities."
The imam is described as getting a tear in his eye when the children express their love for Muhammad and Ali during a discussion "about the prophet of Islam, Muhammad (PBUH), and a person similarly named."
Tom Wilson from the Henry Jackson Society, who is a vocal critic of Begg, condemned the visit as unacceptable, saying, that schools are obligated not to expose their pupils to "anyone associated with extremism."
"Schools are under a statutory duty that quite explicitly prohibits exposing pupils to extremists," said Wilson.
Kilmorie school's Sally Kelly defended the visit, saying it promoted "the British values of tolerance of people of different faiths and beliefs and the learning is part of the National Curriculum."
Begg lost a libel action to BBC last year after a judge ruled he had promoted violence. The action arose from a 2013 politics show which alleged that Begg had claimed jihad was the greatest of deeds.
Justice Haddon-Cave said in the ruling against Begg that the Imam "clearly promotes and encourages violence in support of Islam and espouses a series of extremist Islamic positions."
Michael Adebolajo and Michael Adebowale, who killed British Army soldier Lee Rigby in 2013, both attended the Lewisham Islamic Centre where Begg was Imam at the time.
In a statement following the murder, Begg described the incident as "brutal" and "against the very foundations of our Religion and the characteristics of a Muslim."
In February, Begg spoke to RT at the launch of a report by the Islamic 5 Pillars forum which found that 94 percent of influential British Muslims believed Islamic State (IS, formerly ISIS/ISIL) were not a "legitimate Islamic State."
Begg told RT that the report shows the "true image" of Islam.
READ MORE: 94% of influential British Muslims say ISIS is 'illegitimate' – report
You can share this story on social media: