Politically correct officials institutionally biased against Christian refugees, says ex-archbishop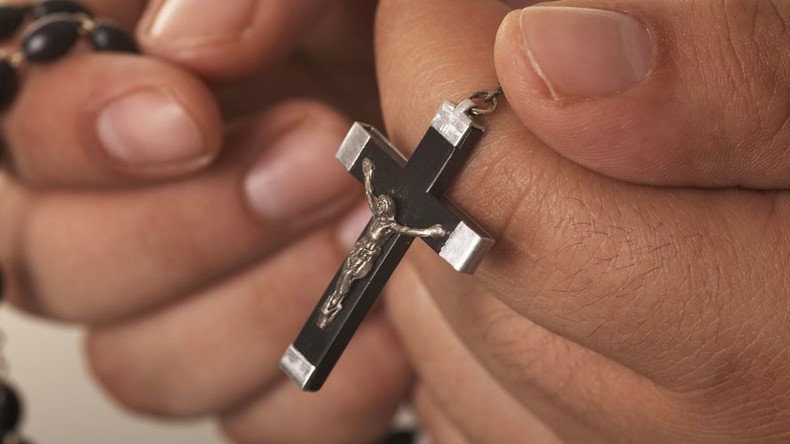 Christian refugees fleeing persecution in the Middle East face "discrimination" by the British government as only a small number are accepted under the UK's flagship resettlement scheme, a member of the House of Lords says.
Lord Carey of Clifton, a former Archbishop of Canterbury, said that although Christians accounted for 10 percent of Syria's population before the civil war erupted in 2011, they made up less than 1 percent of Syrian refugees who moved to the UK under the Vulnerable Persons Scheme in the third quarter of last year.
He claims there are "politically correct" politicians who are "institutionally biased" towards Christian refugees.
"In the run-up to Easter, British taxpayers will be appalled by this institutional bias against Christians by politically correct officials," Carey said, according to the Telegraph.
The peer also sought legal advice on the case from a barrister, who said the underrepresentation of Syrian Christians among those resettled in the UK means they are facing "indirect discrimination" under EU human rights law.
"In this the British government is not just breaking its manifesto pledge to look after Christian refugees, it also appears to be breaking the law," Carey remarked.
One Iraqi Christian, Sarmad Ozan, who was deacon of his church in Mosul before the city was seized by Islamic State (IS, formerly ISIS/ISIL) in 2014, spoke to RT last year about his fight for asylum in the UK.
IS gave Christians in the northern Iraqi city an ultimatum: convert to Islam, pay the jizya religious tax on non-Muslims or die.
Ozan, whose family fled to the Kurdish-held city of Erbil, claims if the UK government returns him to Iraq it means it wants to "kill" him.
"I'm still appealing because it's impossible to go back to a place with nothing. Our house is taken by ISIS. Everything taken by ISIS," he told RT.
"Even our neighbors are now supporting ISIS. So how can I go to a place where they are all supporting ISIS? It's like someone going back to die.
"That means if they want to send me back, they want to kill me.
"The situation there is unsafe and unstable.
"Even the Home Office admit that it is unstable inside Iraq and don't advise anyone to travel to Iraq, but they want us to go back."
You can share this story on social media: