Daily Mail to pay Melania Trump 'millions' in damages for false modelling career claims
Published time: 12 Apr, 2017 11:42
Edited time: 23 May, 2018 10:32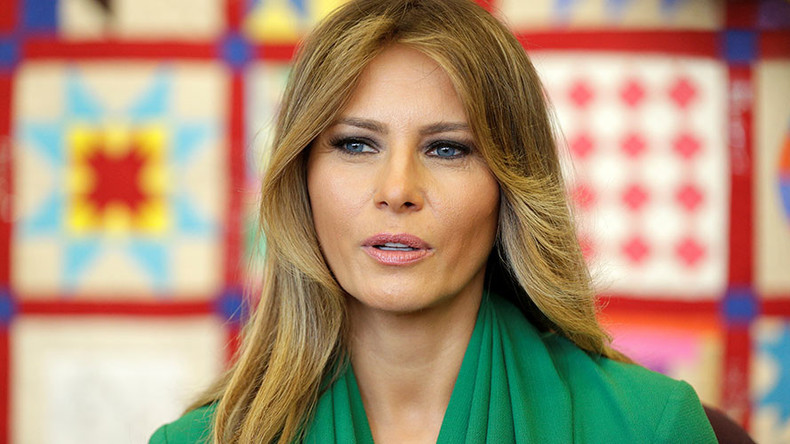 First Lady of the United States Melania Trump has won a lawsuit against Britain's Daily Mail and Mail Online over an article spreading "false" information about her professional modelling career.
The newspaper has agreed to pay damages and costs after publishing an article that included allegations that Melania had worked as an escort.
Melania, President Donald Trump's third wife, has accepted damages and an apology from the newspaper at London's High Court.
The precise amount the paper will fork out in order to settle the lawsuit is unknown, but Melania had reportedly sought damages of £120 million ($150 million).
However, a Reuters report quotes an anonymous source familiar with the case who said the settlement is worth less than £2.4 million ($3 million), taking into account both legal costs and damages.
A court statement said both the print and online version of the article published last summer contained "false and defamatory claims about [Melania] which questioned the nature of her work as a professional model and republished allegations that she provided services beyond simply modelling."
The statement, read by solicitor John Kelly, of the Harbottle and Lewis law firm, added: "The article included statements that Mrs Trump denied the allegations and Paulo Zampolli, who ran the modelling agency, also denied the allegations and the article also stated that there was no evidence to support the allegations.
"The article also claimed that Mr and Mrs Trump may have met three years before they actually met and 'staged' their actual meeting as a 'ruse.' These allegations about Mrs Trump are not true."
The statement added the tabloid's allegation had attacked Melania's "dignity."
"The allegations strike at the heart of the claimant's personal integrity and dignity.
"The claimant has not acted as alleged.
"The suggestion that such allegations even merit investigation is deeply offensive and has caused a great deal of upset to the claimant."
Catrin Evans QC, for the Daily Mail owner Associated Newspapers, said everything in the statement has been accepted by the publication, adding the allegations have been retracted and withdrawn.
The apology by the paper reads: "We accept that these allegations about Mrs Trump are not true and we retract and withdraw them.
"We apologize to Mrs Trump for any distress that our publication caused her.
"To settle Mrs Trump's two lawsuits against us, we have agreed to pay her damages and costs."
The Daily Mail originally published the article on August 20, 2016, in the run-up to the US presidential election, under the headline: "Racy photos and troubling questions about his wife's past that could derail Trump."