200 Royal Marines commando jobs cut to pay for aircraft carriers
Published time: 11 Apr, 2017 11:03
Edited time: 13 Apr, 2017 11:45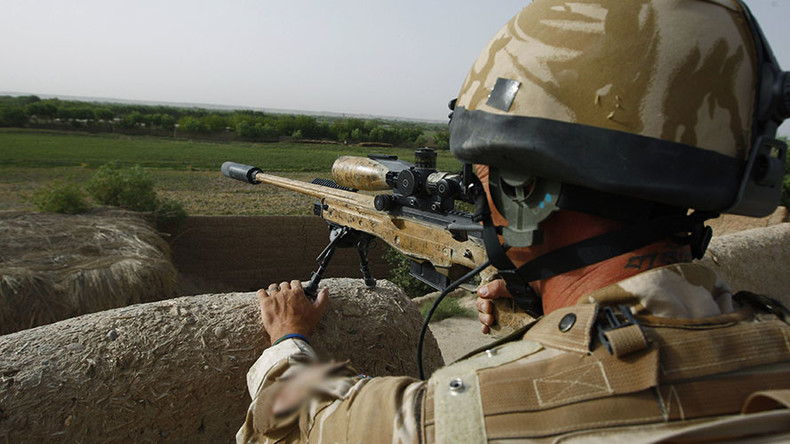 Britain's special forces could be badly diminished after 200 Royal Marines commando jobs were cut in order to pay for sailors aboard the UK's forthcoming multibillion-pound aircraft carriers 'HMS Queen Elizabeth' and 'HMS Prince of Wales.'
The jobs in the Royal Navy's in-house infantry brigade will be phased out rather than achieved through redundancies.
Some fear that the special forces, which are increasingly relied upon to carry out UK foreign policy, could take a serious long-term hit.
Estimates suggest up to 47 percent of UK special forces personnel join elite units like the SAS, SRR and SBS from the Royal Marines.
The move is thought to have been driven by the need to recruit more sailors for the new aircraft carriers.
First Sea Lord Admiral Philip Jones defended the plan as part of a process of modernization.
"The government is investing in a new generation of ships, submarines and aircraft," he told the Guardian.
"As we introduce these capabilities into service, we must ensure we have the right mix of skills across each of the navy's fighting arms to optimize how we use them, and the commandant general and I have sought to find the right balance between sailors and marines in responding to this challenge."
He insisted that the marines "remain bound into every part of the Royal Navy's future."
When the cuts were originally reported in early April, a former senior navy officer told the Times: "You have got a straight knock-on between the Royal Marines and special forces."
"As soon as you start hooking those out, you are taking the population from which half of the national SF badge is recruited. What then happens to the top end of defense?" he said.