Farage brands Mark Reckless 'dishonorable' for defecting back to Tories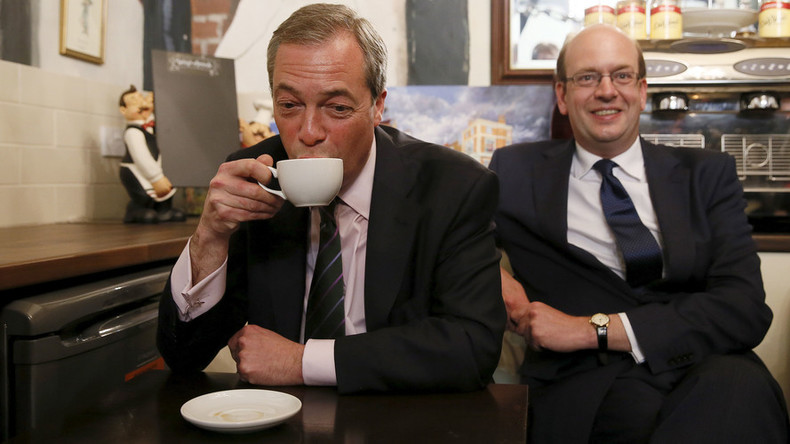 UKIP's Mark Reckless has defected back to the Conservative Party in what has been branded a "slap in the face" for voters.
Reckless is now a member of the Welsh Assembly, but while an MP he sensationally left the Tories in 2014 for Nigel Farage's party, causing then-Prime Minister David Cameron to apparently call him a "fat ****."
Read more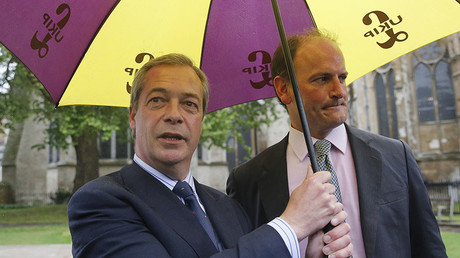 When Reckless left the Tories he triggered a by-election in Rochester and Strood. He won and was re-elected as a UKIP MP. He was then voted out of the Commons in the 2015 general election and subsequently elected to the Welsh Assembly on a UKIP ticket in May 2016.
His defection move is yet another blow for UKIP, whose only MP, Douglas Carswell, also just quit the party.
Reckless said he was leaving UKIP because Brexit means his job is done. He praised the "exemplary" leadership of Theresa May since becoming prime minister.
"I campaigned all my adult life … to leave the EU. Now we are, under a Conservative government. I support Theresa May and her team of Brexit ministers to deliver," he said, according to Sky News.
"As a country, it is right that we seek a sensible settlement with the EU, rather than no deal. The UK Conservative government is getting us out of the EU and I want to back it.
"[May] has been steadfast in her position to deliver on the wishes of the people of Wales and the United Kingdom, building a united country that works for everyone and not just the privileged few," he added.
His defection back to May's government has been slammed as "dishonorable" by Farage.
"To be elected on a list and then resign from the party is a dishonorable thing to do, and I thought better of him," former UKIP leader Farage said.
UKIP donor Arron Banks joined in the criticism, calling Reckless a "weak man that fell into bad company."
The party's chairman, Paul Oakden, said Reckless should not be allowed to retain his assembly seat because he won it under UKIP's mantle.
"Having been elected as a Conservative in Rochester and Strood, Mark didn't think it right to sit as an MP for another party without asking the electorate for their endorsement in a by-election. A position that was right as it was honourable.
"In the campaign that followed, our membership worked incredibly hard to ensure that Mark retained his seat.
"It is now incumbent on Mark Reckless to relinquish a position he has only by virtue of a UKIP mandate. The position should go to the next UKIP candidate on the regional list."
A spokesman for the UKIP group in the Welsh Assembly said: "This defection is a slap in the face for the voters of South East Wales who voted for UKIP in 2016 in the good faith they were electing a UKIP Assembly Member."