Speakers at rebuilding Syria conference abused for 'sharing platform with Assad ministers'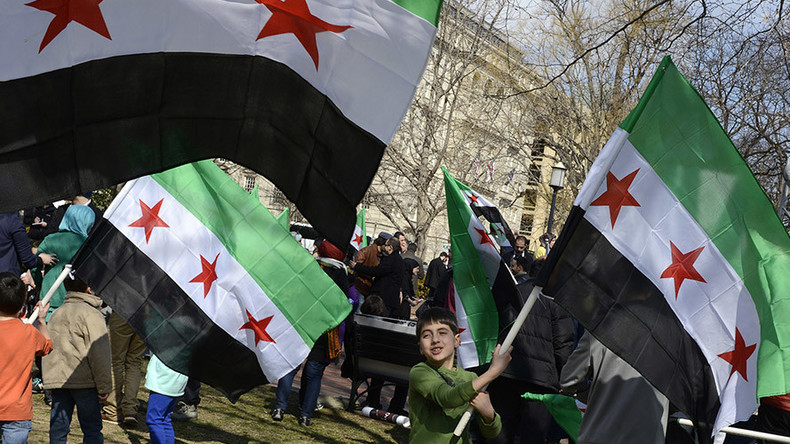 Speakers at a conference on rebuilding war-torn Syria are facing abuse for sharing a platform with Assad government ministers.
The event on Wednesday and Thursday in London, 'Syria - Six Years On: From Destruction to Reconstruction,' is hosted by the European Centre for the Study of Extremism (EuroCSE), an independent Cambridge-based institute founded to combat the spread of extreme ideologies and terrorism.
The conference aims to "kick-start the creation of effective dialog by promoting national reconciliation across Syria."
Baroness Caroline Cox, US politician Dennis Kucinich, former Church of England head Lord Rowan Williams and Iranian Ambassador to the UK Hamid Baeidinejad are among the event's 30 speakers.
Ministers from the government of Bashar Assad will also address the conference. Ali Haidar, the Syrian minister of state for national reconciliation affairs, and Riyad Yaziji, the Syrian minister of tourism, will talk via video conference on Thursday. They are not permitted to enter the UK as they are subject to a travel ban and sanctions.
Marcus Papadopoulos, a political commentator who spoke at the event, told RT he is facing abuse online for being an "Assad apologist" and supporting "mass murderers."
"They don't want the other side of the story to be heard," Papadopoulos says.
"The irony is that they say they are supporters of democracy."
Papadopoulos says 20 to 30 protesters are outside the event. As the Iranian ambassador to the UK left the conference on Wednesday protesters "hurled abuse" at him, Papadopoulos says.
"One man tried to enter the building, bypassing security, and became abusive to security people.
"Someone came down and asked him 'Do you have permission, is your name on the list?' and he said it was, but it wasn't. So he was told to leave but started to become verbally abusive."
A protester outside the conference told RT: "We're here to say to this group who give a platform to the Syrian government, we say to them you can't do that, you cannot bring war criminals, and tell people they can bring peace to Syria.
"Assad cannot be rehabilitated, Assad cannot be remade. He's a dictator, he's a war criminal. He has been carrying out massacres against the Syrian people since 2011."
Lord Williams, who is now a master of Magdalene College in Cambridge, has received calls to withdraw his support for what some called the "Assad propaganda conference." He is one of several high-profile patrons of EuroCSE.
Lord Williams has previously said attending the event would cause him "discomfort" but that he would be "robust" with his criticism of the Syrian government and emphasize the need for any peace settlement to take account of human rights.
Speaking to blogger Guido Fawkes he said: "I have made it clear that I have no intention of defending the government of Syria against well-founded charges of human rights abuses, and I have as yet seen no clear evidence that the event is designed simply as a propagandist exercise.
"You may be sure that I should strongly resist any attempt to make it such. My concern is simply to ask what can be done to move the discussion further towards a just and sustainable peace, guaranteeing the democratic rights of all.
"I'd hope others will wait to see if this conference actually delivers an independent perspective," he added.
Former Labour leader Neil Kinnock was a patron of EuroCSE, but last week withdrew his support citing its "pro-Assad stance."