Theresa May forced to book private jet after Royal Family commandeers RAF Voyager
Prime Minister Theresa May was forced to fork out for a charter flight to go on her Middle East adventure this week because the plane normally reserved for official government business, the RAF Voyager A330, had already been nabbed by the Royal Family.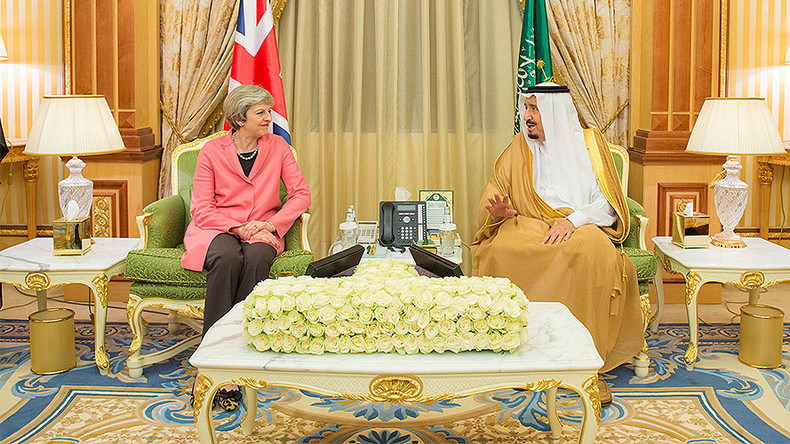 Prince Charles and the Duchess of Cornwall were using the jet for a nine-day tour of Romania, Austria, and Italy.
The plane was refitted at the cost of £10 million ($12.5mn) by former Tory Prime Minister David Cameron, who said it would save taxpayers up to £775,000 ($966,580) a year in charter flights.
However, it is understood that the jet is first and foremost reserved for the Queen and the rest of the Royal Family, while government ministers come second.
"The royal visit was organized some time in advance of the PM's Middle East visit, in discussion with the government.
"Two visits at the same time means one aircraft will always have to be chartered.
"It makes no difference to the public purse whether Voyager is used by a member of the Royal Family or the Prime Minister," a Downing Street spokesperson said.
Nonetheless, taxpayers will be slapped with a bigger bill for the chartered plane May had to use for her own trip to Jordan and Saudi Arabia.
Prince Charles and the Duchess of Cornwall were traveling with government ministers, the press, an RAF crew, and the Duchess's hair dresser.
Also on board was the Prince's personal doctor and an artist to capture the scenery along the way.
The per hour cost of a flight on the RAF Voyager is reportedly £4,700 ($5,860) less than for the Royal Squadron planes or long-haul charter flights that ministers used to use before Cameron invested in the aircraft.
The Ministry of Defense (MoD) said it will carry out its "primary operational role," which is air-to-air refueling, when it is not being used to fly VIPs around the world.
The revamped Airbus A330 jet has been fitted with 58 business seats, which allows it to "transport sizeable business delegations," the MoD claimed, according to BBC.
"The reconfigured Voyager flying on its maiden VIP flight on Friday will proudly represent the UK and the RAF across the globe for many years to come," said Air Marshal Sean Reynolds, the BBC reports.
Cameron ordered the upgraded Voyager, which is 60 meters (197 feet) in length, after ex-Labour PM Gordon Brown canceled the plans of his predecessor, Tony Blair, to buy two private jets, as they were deemed too costly in the wake of the 2008 economic crash.
You can share this story on social media: