'Blockrats' military banter site claims noble motive for posting pictures of soldiers' 'conquests'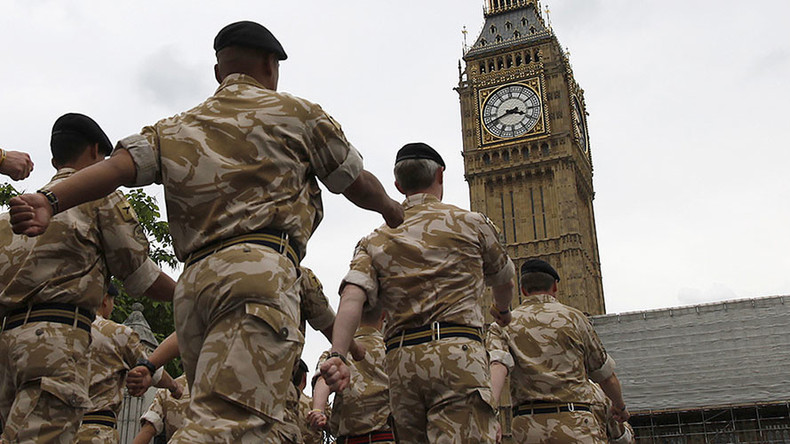 A military site named Blockrats has denied that it posted illicit pictures of women who visited soldiers in the barracks for sex, despite claims in the media. The site says it was merely trying to draw attention to the plight of soldiers.
First spotted by the Daily Star, the images were apparently posted on the Armed Forces website named after a military slang term for women who frequent barracks. Following news reports, the Blockrats owners denied that any such exploitation had taken place.
A statement on the website reads: "You have no doubt found this website after it was falsely reported in four mainstream newspapers that British soldiers had been sending in photos of their conquests to this website and I had been posting them up here for us all to look at and have a laugh."
"Unfortunately for those newspapers and the MOD that is not true. All images displayed on this website were taken from the public domain," it claims.
"Now to the real reason this site was set up," the statement continues.
"For the past 3 years I have campaigned for better conditions for serving soldiers and their families and also for better care for service leavers with mental health issues and for those who are struggling to find work and a place to live with little or no support from the media," it says.
First spotted by the Daily Star, the images were apparently posted on an Armed Forces website named 'Blockrats' – a military slang term for women who frequent barracks.
The site posted images of women in compromising positions, at varying stages of undress and, at times, wearing parts of military uniform under the heading "Blockrat of the Day."
One image showed a partially-dressed soldier engaged in an act with what appears to be a blow-up sex doll.
A video of troops applauding girls entering a military base is also circulating.
Military chiefs are reportedly furious and fear this could lead to legal action by the women involved.
The scandal recalls recent revelations that a similar group for serving and retired US Marines had posted secretly captured images of female marines naked or partially-undressed.
British Royal Marines are also known to visit the 'Marines United' group. The American Naval Criminal Investigative Service (NCIS) has begun an investigation.
It is feared litigation in Britain could stem from new 'revenge porn' laws recently implemented by Parliament.
A military source told the Star that "Soldiers have been sneaking women on to Army bases for years and in most cases senior officers will turn a blind eye providing soldiers are sensible."
An MoD spokesman told the Star, "We expect the highest standards of behavior from our people, whether on or off duty.
"Anyone found falling short of our values will be dealt with through the disciplinary process."
The images could be a severe blow to the military which, in the face of a serious recruiting crisis, has put sustained effort into attracting women to the ranks.