Yemen war crimes inquiry launched by Met Police as PM sets out to woo Saudi regime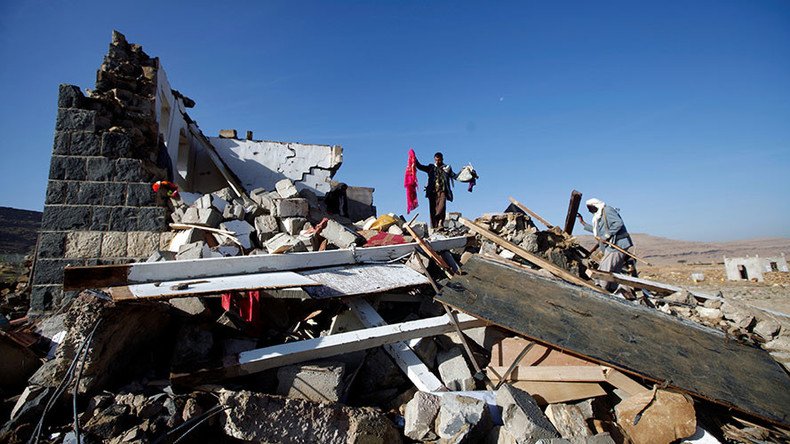 As Prime Minister Theresa May sets out to charm Saudi Arabia while touting the regime's vital trade and security relationship with Britain, London's Metropolitan Police has confirmed it is examining allegations of war crimes in Yemen.
The Met confirmed their war crimes unit is examining claims of atrocities carried out by Saudi Arabia in Yemen, where it has been waging an air war since 2015.
The Met's "scoping" mission into alleged breaches of international humanitarian law comes as May said her three-day tour would "herald a further intensification in relations between our countries and deepen true strategic partnerships."
A letter from Scotland Yard, seen by the Guardian, says: "I can confirm we have commenced a scoping exercise into the allegations you have raised regarding potential crimes in Yemen, committed by the international coalition who have intervened in the conflict between pro- and anti-government forces."
The letter from March 31 also notes the presence in the UK of Saudi General Ahmed Asiri, who was egged and had to dodge an attempted citizen's arrest on Thursday.
Foreign Secretary Boris Johnson was forced to apologize for the incidents, calling the Saudi defense minister, Deputy Crown Prince Mohammed bin Salman bin Abdulaziz, to "express his regret for the attack."
The letter said detectives would "consider any opportunities to arrest or interview any individual, should we deem the action to be proportionate, legal and necessary as part of the scoping exercise."
"The prosecuting authorities are legally obliged to seek out and, where the evidence permits, prosecute (or extradite for prosecution) those in their jurisdiction who are suspected of war crimes," Daniel Machover of Hickman & Rose, the law firm that received the letter, told the Guardian.
"Given the serious allegations against him, the Foreign Office should confirm that it will not stand in the way of due process and the rule of law by granting him special mission immunity in any future visit to this country."
Up to 10,000 people have died in the war while 3 million are internally displaced. The impoverished state is on the brink of famine, according to the UN, partially due to the Saudi blockade of key ports.
You can share this story on social media: