Nearly 2/3 of UK students want referendum on Brexit deal terms – national union
Published time: 2 Apr, 2017 12:35
Edited time: 2 Apr, 2017 12:37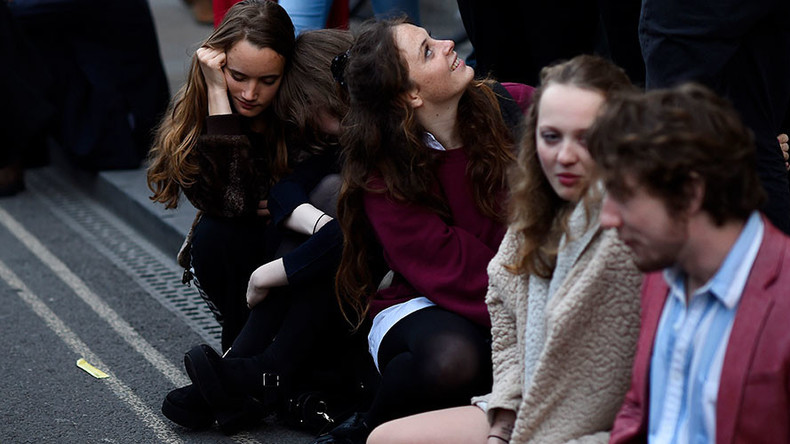 Sixty-three percent of British students believe that there should be a second referendum to discuss the terms of the Brexit deal, a recent study by the National Union of Students (NUS) said.
The poll among 2,685 UK students aged between 16 and 24 has shown that 63 percent would like a second referendum on the terms of Brexit.
The NUS also outlined four priorities for students, regarding the UK leaving the EU.
First of all, international students should still be welcome in Britain, and removed from official net migration numbers.
Secondly, the NUS said that the UK government should provide clear guidelines for EU nationals residing in the UK, and their status.
"The government needs to give reassurance to academics from the EU and to EU students currently studying in the UK, or who will begin studying here before the country formally exits the EU. EU staff and students make up a huge part of our University communities, with over 125,000 students and 17% of academic staff coming from EU countries. These people should not be living in fear and uncertainty," NUS International Students' Officer Mostafa Rajaai said, as cited on the organization's website.
Then, there is the issue of EU educational programs like Erasmus Plus, with the NUS urging UK authorities to make sure that the experience of studying and working abroad to those that can afford it would not be limited.
Last but not least, the study urged the government to make sure that existing EU research programs which the UK is taking part in are replaced with UK-EU collaboration.
NUS President Malia Bouattia told The Independent that things look difficult when it comes to negotiations with the British government.
"We are fighting to shape the terms on which Brexit takes place. This comes with a certain difficulty, because of the lack of clarity coming from Westminster, but it is our collective task as a movement to fight for better education, to fight for students, for migrants, and for all those who are faced with adverse circumstances. The way we rise to these challenges will shape the future of our sector and our society for years to come."
According to polling data from YouGov, 75 percent of 18- to 24-year-olds are 'Remain' voters. However, among those aged 65 and over, only 39 percent were in favor of staying in the EU.