Brexit Day: EU divorce met with sadness & celebration on social media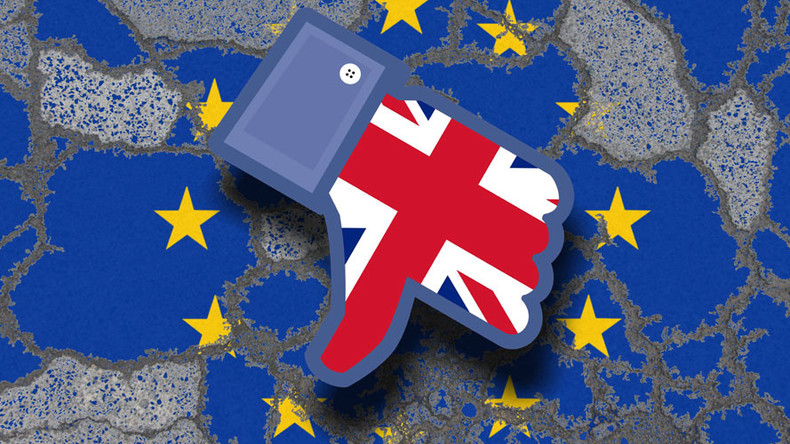 Britons spared no time in making their thoughts heard on social media about the triggering of Brexit negotiations on Wednesday.
While most Brexiteers celebrated the official launch of exit talks, thousands of mourners took to social media to vent about the "turning back" of the clock.
Candles4EU
Ahead of a vigil for the end of Britain's membership of the European Union, many bereaved Remainers decided to share pictures of candles under the hashtag #Candles4EU.
The images were supposed to show the "sadness and sense of loss" of Europhiles at Prime Minister Theresa May's invocation of Article 50.
"The EU was created out of an idea that peace can be ensured between countries working together, and whose economies are intertwined," said one Facebook user.
"Today is a terribly sad day."
Not everyone supported the candle protest, however, with some posts getting the wrong social media attention.
"I'd be lighting a candle if I had as much to lose as Kinnock, Clegg, Mandelson etc. Self serving pigs," one Twitter user said.
Europe laughing at us
Some social media users chose to see the perceived funny side of the divorce.
Claiming that Europe is laughing at Britain, one Twitter user shared a promotional picture of glam rock band Europe.
"Here is a picture of Europe laughing at us," he wrote beneath the image of the Swedish group, best known for its number one hit Final Countdown.
Many also played with the notion that the withdrawal from the EU represents a step back in time.
"All my life I have dreamed of travelling in time. Thanks to Brexit my dreams are fulfilled," comedian Richard Herring tweeted.
Celebrities on Brexit
Herring wasn't the only celebrity commiserating over Article 50. Billionaire Lord Sugar took to Twitter to say the consequences of Brexit could lead to a change in government.
"When the true impact of Brexit hits. Those who voted for it will not blame themselves for the mess but will blame gov for poor negotiation," he said.
Pop singer Lily Allen also launched a string of anti-Brexit tweets, blaming former UKIP leader Nigel Farage, media mogul Rupert Murdoch and Foreign Secretary Boris Johnson for profiting from the withdrawal.
"If I thought Brexit would make rich people poorer, I'd be all for it, but that's not going to happen," she wrote in response to someone who called her a "silly girl" for tweeting about the EU departure.
"Guess who profits from economic uncertainty? Clue: IT ISN'T POOR PEOPLE," she added in another tweet.
Liberal democratic values
Provoking the most guffaws however was the moment PM May mentioned the need for "the liberal democratic values of Europe."
In her speech to the House of Commons after triggering Article 50, May told MPs: "Perhaps now more than ever, the world needs the liberal, democratic values of Europe."
The Liberal Democrat benches in the House immediately cracked up laughing, and party leader Tim Farron reportedly quipped "long overdue" and was seen winking at the prime minister from his seat.
May had to wait nearly a minute for the House to calm down after what some called an "own goal" by the PM.
But while the openly pro-EU Lib Dems quickly took the opportunity to agree with May and tell people to join their party, not everyone thought it to be a good idea.
"Join the Liberal Democrats so your 9 MPs can vote three ways on Brexit and you'll always take a coalition with the Tories over Labour," Novara Media co-founder Aaron Bastani said on Twitter.