#BrexitDay: World reacts as Britain invokes Article 50 to leave EU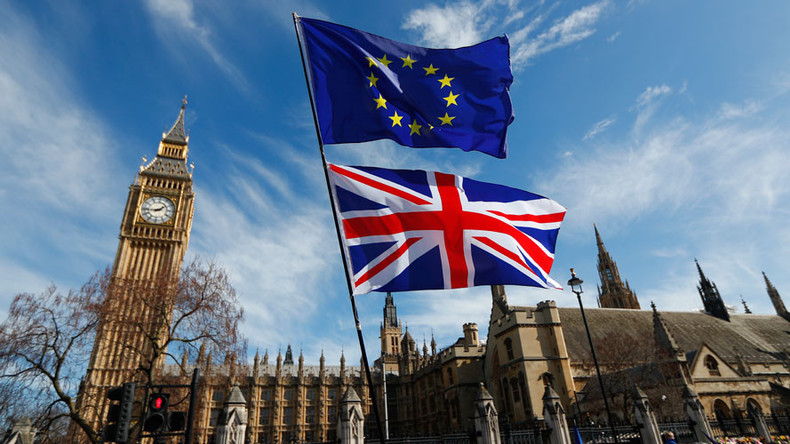 As Prime Minister Theresa May formally invokes Article 50, making Brexit irreversible, it's fair to say not everyone is happy that Britain is leaving the EU.
May will trigger the start of Britain's official departure from the EU on Wednesday. She has already signed a letter addressed to European Council President Donald Tusk that gives the EU formal notice of the UK's intention to leave the bloc under Article 50. It will be hand-delivered by Britain's permanent representative to the EU, Tim Barrow.
Addressing Cabinet at 12:30 BST, she is expected to stress the need for Britain to unite, including "young and old, rich and poor, city, town, country and all the villages and hamlets in between."
However, with some protests outside Parliament and #BrexitDay trending on Twitter, it's clear Britain's departure from the bloc is still dividing the nation. Almost half voted to remain.
Labour members, including the MP for Exeter, are to light candles throughout the day and hold a vigil in mourning of our membership of the EU, saying this decision is not in their name.
The Spectator newspaper requested poetic previews of Brexit Day, triggering passionate voices from both sides of the debate.
D.A Prince wrote: "There's a dread-filled rush in the House tonight/ with Article 50 poised to go./ After lies black as pitch and the blind claiming sight/ And nothing to halt, now, the whole sorry show."
Another entrant, Jennifer Moore, channeled the spirit of Dr. Seuss: "The sun did not shine./ We were too sad to work,/ So we cut out Farage/ And threw darts at his smirk."
Philosopher and author Alain de Botton has called Wednesday "one of the saddest days in the last 200 years of British political history; one of the greatest acts of self-harm."
Brexit mastermind Nigel Farage, whose dreams are coming true, has said he will spend the day at the pub. He tweeted: "The impossible dream is happening. Today we pass the point of no return."
Despite this, he has also said he will move abroad if leaving the EU turns out to be a "disaster." The former UKIP leader told listeners of his LBC radio show that, while he believes Brexit will be a success, he will emigrate if it isn't.
"If Brexit is a disaster, I will go and live abroad. I will go and live somewhere else… it isn't going to be a disaster. We've just managed to get ourselves in a lifeboat off the Titanic."
In the past few days, there has been congeniality between nations, as the PM said she aims to keep a "deep and special partnership" with Europe after Brexit.
Her comments were followed by similar wishes from the president of the European Commission, Jean-Claude Juncker, who said "the EU will negotiate in a friendly and fair way."
London Mayor Sadiq Khan told the Press Association on Wednesday he voted against Brexit and is "heartbroken" that the rest of the country decided to leave the EU.
"I think the process to begin today will have a profound impact on London and on our country and actually on the European Union too."
"The reality is one of the best things the government could do today, would be to give a cast-iron guarantee to those Londoners and those Brits… who are EU citizens and to say to them, 'Look your future is here in our city, in our country, we'll give you the certainty you need.'
"That would kick of these negotiations in good faith and would lead to ultimately a good Brexit deal. But it's going to be tough and we shouldn't pretend otherwise," he added.
Chancellor Philip Hammond has admitted compromise will be needed.
"Every negotiation is about give and take on both sides and we have to go into this discussion undertaking and accepting that we will have to do some give and take to get the best possible deal for Britain," he told Sky News.
On Wednesday, Germany warned Britain that it faces "much greater risks" than the EU. With Chancellor Angela Merkel toughening her stance on Brexit as German elections loom, Berlin is demanding a united European front during the talks on Britain's departure.
Germany has made clear that it is prepared to accept economic pain in order to hold the EU together and prevent other countries from following Britain in splintering off.
WATCH MORE:
You can share this story on social media: