Ex-Archbishop of Canterbury 'praying' for killer commando's freedom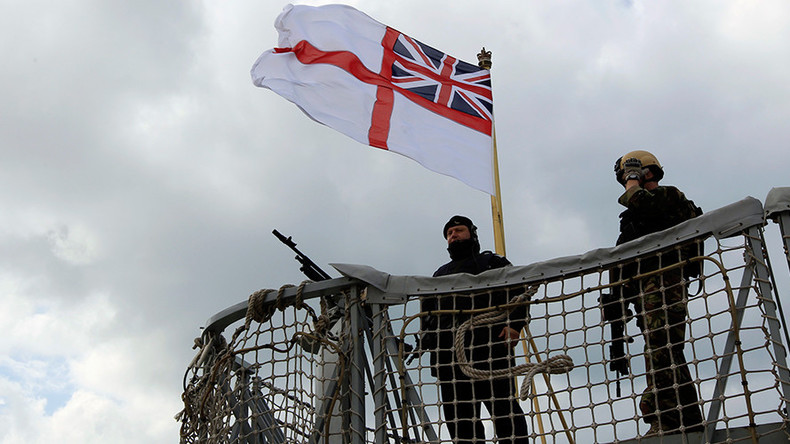 A former Archbishop of Canterbury has said he is praying for the release of ex-Royal Marine Alexander Blackman, whose sentence for killing an unarmed Afghan insurgent has been reduced to manslaughter.
Blackman, who was convicted of murder in 2013, will be re-sentenced for the lesser crime on Tuesday after a sustained campaign and two appeals.
The former sergeant was filmed on a helmet camera shooting his unarmed captive in the chest in Helmand Province in 2011 before telling his men he had just broken the Geneva Convention.
Now George Carey, the former top cleric in the Church of England, has said he is praying for the veteran of multiple tours in Iraq and Afghanistan to be released.
Carey served as a Royal Air Force (RAF) national serviceman in Iraq in the 1950s.
He said it is important not to judge people unless you have experienced what they have.
"I understand this man was a magnificent soldier with a long and distinguished record of service to the queen," he told the Telegraph.
"I have served myself in the armed forces and know that in the heat and dust of battle, split second decisions must be made and expediency can sometimes overcome strict morality even for the best of men. And unless you have walked a mile in their shoes it is hard to understand the pressures.
"The long prison sentence he has already served seems long enough both for him and his dignified wife, and I pray for his release."
Blackman was originally given 10 years, later reduced to eight due to combat stress.
His latest appeal saw his murder sentence quashed in favor of one for manslaughter on the grounds of diminished responsibility.
The court heard how Blackman had suffered from an adjustment disorder which impaired his moral functioning, while one former commander alleged he had been effectively abandoned in a remote base by inept officers to go feral alongside his hard-pressed marines.