Two men remain in custody over Westminster terrorist attack
Published time: 25 Mar, 2017 09:15
Edited time: 26 Mar, 2017 09:20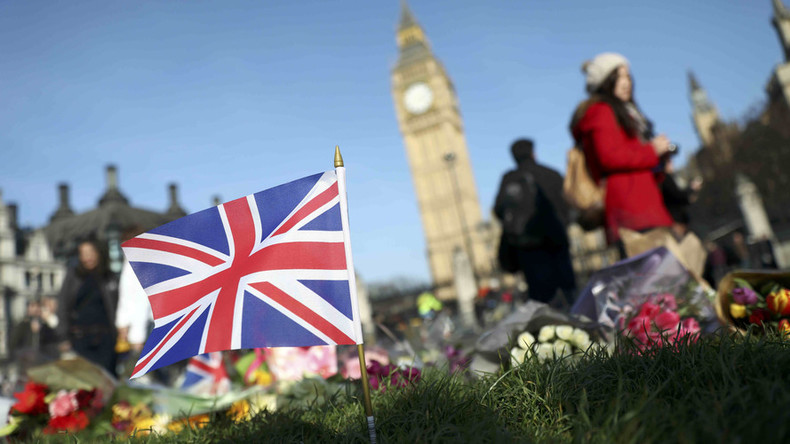 Two men arrested as part of the investigation into the London terrorist attack are still being detained by police. Eleven people have been arrested in total under operations involving police raids across the UK.
Four people were killed and 50 injured in the attack at Westminster on Wednesday, before attacker Masood was shot dead by police.
The men, 58 and 27, were arrested in the Birmingham area and are being detained under the UK's Terrorism Act (TACT), according to a statement from the Metropolitan Police.
Two women, 32 and 39, arrested in Manchester and east London respectively, have been released on bail until late March. Seven other people have been released with no further action.
On Friday, the Saudi Arabian government confirmed that Masood worked in the country as an English teacher for two one-year periods between November 2005 and March 2008. He also briefly visited in March 2015.
"During his time in Saudi Arabia, Khalid Masood did not appear on the security services' radar and does not have a criminal record in the Kingdom of Saudi Arabia," the Saudi Embassy in London said in a statement.
Islamic State (IS, formerly ISIS, ISIL) claimed responsibility for the attack almost 24 hours after it occurred, but have made no further mention of it in their daily broadcasts, Reuters reports. No coordination has been discovered between the attacker and IS.
READ MORE: British police release image of Westminster terrorist attacker Khalid Masood