'Stay under cover!': Police evacuation captured in dramatic footage after Westminster attack (VIDEO)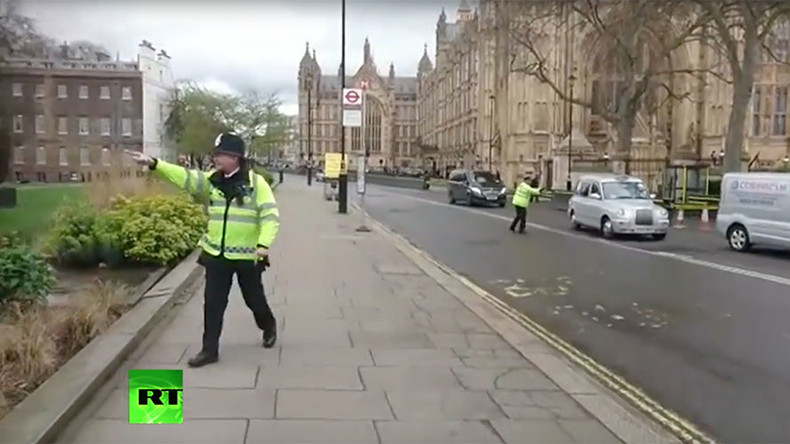 Powerful footage has emerged of the police evacuation of civilians in the wake of the attack on Westminster which has claimed four lives, including one police officer and the alleged attacker.
"Keep going, keep going! I need you all to go!" one officer can be heard shouting, imploring pedestrians to flee and take cover.
One passersby in the video can be heard asking, "Is it a terrorist attack?" adding that she had heard gunshots ring out nearby.
"Go, just go! Clear the area! Stay under cover!" the officer further implored, as motorists were redirected away from the scene.
At least one knife attacker assaulted a police officer outside Westminster after a car violently struck several pedestrians before slamming into the gate at Westminster.
READ MORE:Policeman and alleged attacker among four dead in UK parliament terror assault (GRAPHIC PHOTOS)
"You lot, get under cover now!" the officer shouts, calling on all bystanders to flee the scene immediately.