Spanish Brexit negotiator suggests British expats should keep their EU rights
Published time: 20 Mar, 2017 16:08
Edited time: 21 Mar, 2017 13:41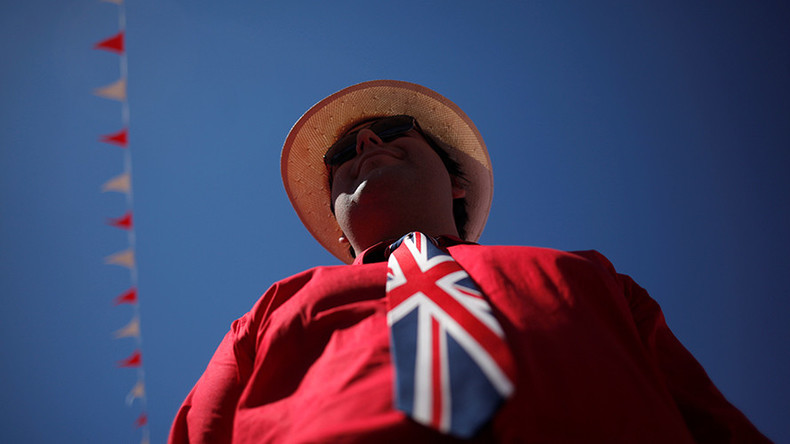 Madrid is seeking a Brexit deal that will allow British expatriates to remain in Spain with full access to their EU benefits.
Jorge Toledo, the Spanish secretary for the EU and the chairman of the working group on Brexit, indicated that his government would "in principle" support the agreement with the UK, so that Britons living in Spain continue to enjoy their EU rights.
Speaking to the Times, Toledo said: "We are broadly in favor of retaining a reciprocal agreement on questions like healthcare and freedom of movement.
"As regards the rights of EU citizens in the UK and the rights of UK citizens in the EU, Spain is in favor of these rights in the future but the modalities and conditions will and should be a matter of negotiation."
Diplomatic sources, cited by the Times, also suggest that the Spanish government would prefer an agreement that will preserve the status quo in Northern Ireland, where the free movement of labor and goods is safeguarded by the EU.
Madrid's apparently lenient stance towards British expats might be explained by the significant presence of Britons in Spain.
According to Foreign Office statistics, about a million UK citizens reside in Spain, making it the largest British expat community in the EU.
Following the Brexit referendum, a number of British expatriate groups began to lobby the UK government to ensure they keep their EU rights in the aftermath of Britain's formal withdrawal from the bloc.
Sue Wilson, a campaigner for 'Bremain in Spain', welcomed Toledo's statement:
"I am delighted to hear this positive news from Spain. It is good to know that on this side of the negotiating table at least our fears and concerns are being taken seriously and there is a genuine desire to see us protected.
Lib Dems support the idea that individual UK citizens who want to should be allowed to keep their links with the EUhttps://t.co/FxdhctBXoA

— BremainInSpain (@BremainInSpain) 19 March 2017
"We would love to believe that the British government has our best interests at heart too. However, they have done nothing to demonstrate this despite continuing to say that they are acting in our best interests.
"If that were true they would have unilaterally safeguarded the rights of EU citizens in the UK by now, as their exiting the EU select committee recommended," Wilson added.
Earlier this month, British MPs rejected a House of Lords suggestion that the government must guarantee that the rights of EU citizens residing in the UK will remain unchanged post-Brexit.
Prime Minister Theresa May also announced that the government will trigger Article 50 on March 29, initiating the process for Britain to leave the EU and launching formal negotiations with European leaders, where the issue of expats' rights is likely to be top of the agenda.