Brexit backlog: Govt departments plead for extra staff to help EU departure, despite cuts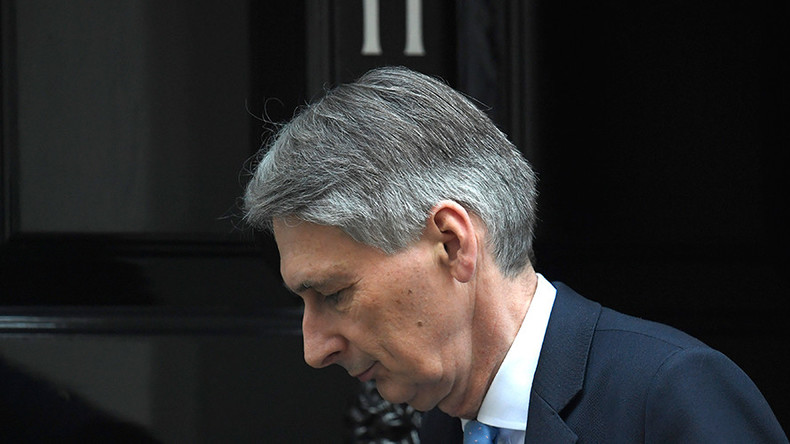 Chancellor Phillip Hammond is being urged by ministers to allow more funding for departments facing "huge pressure" in Brexit negotiations.
Ministers have warned that "hundreds" of extra officials are needed to cope with Brexit operations, which are due to last for at least two years once Prime Minister Theresa May triggers Article 50 on March 29.
The Trade Department and Foreign Office have been ordered by Hammond to cut spending by 6 percent, despite their work being fundamental to taking the UK out of Europe.
Although the Brexit Department has been protected from cuts, one of its senior figures expressed an urgent need for more staff in light of the increased pressure.
"We need more officials. The department is growing, but we have got a big task starting in just a couple of weeks' time," he told the Telegraph.
"We certainly need a couple of hundred more. The stuff we are doing is unbelievably technical."
A senior Trade Department figure reiterated the importance of assuring each department gets the necessary funds to deliver free trade agreements post-Brexit, warning that "Britain's trading future" could otherwise be compromised, the paper reports.
"The expectation is that Britain will be delivering a number of free trade agreements and progress in other trade areas.
"It will need people and expertise to deliver those.
"We do need to make sure it is properly financed. We don't want Britain's trading future, such an important part of this government, to be impacted because we don't have the capabilities to deliver."
A source from the Foreign Office agreed that a truly "Global Britain" would fail to be achieved if the Chancellor goes ahead with intended cuts.
"The Foreign Office can't continue to have cuts to our budget if we want to achieve Global Britain," the source was reported as saying in the Telegraph.
"We've already undergone efficiency savings. Hammond himself asked for increased spending when he was in the Foreign Office."
According to the Institute for Government, Parliament could face having to scrutinize up to 15 new bills to push Brexit through, leaving a scarce amount of time for domestic legislation to be discussed and enacted.
To put that into perspective, a report from the Institute for Government called Legislating Brexit, claims that an average of 20 bills are announced during the Queen's speech, which every year kicks off a new parliamentary session.
Dr. Hannah White, IFG's director of research, told BBC Radio 4 that "in the first session after the 2015 election the government passed 23 bills.
"So that's roughly the capacity that there is in government to draft these bills and in Parliament, in terms of parliamentary time, to pass them."
The report claims the Scottish National Party (SNP) could hinder the process of passing Brexit legislation, as well as there being confusion over what powers devolved governments will have in laying out the terms for the UK's withdrawal from the bloc.
"There'll have to be some really tight prioritization in government to work out what else is going to be done aside from the Brexit legislation," White remarked.
"The legislation required for Brexit will leave little parliamentary time for anything else – and making a success of it will require a large volume of bills and secondary legislation to be passed by Parliament against a hard deadline."