UK, Germany prepare to sign post-Brexit defense pact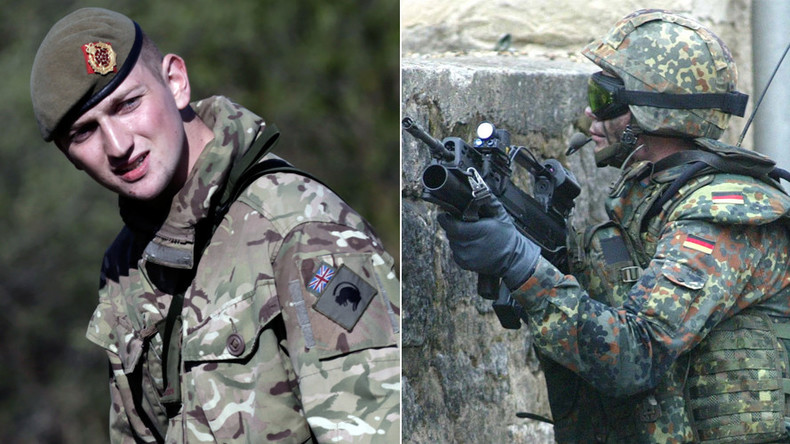 Britain and Germany are preparing to sign a new defense agreement which would see UK helicopters based on German ships and training shared in the post-Brexit era.
The deal is part of a drive by Prime Minister Theresa May to shore up Britain's military alliances ahead of leaving the EU.
As well as British Wildcat choppers operating from German ships in the Mediterranean, the pact would see more shared efforts on issues like cyber security, maritime patrolling and joint exercises.
UK and German defense departments appeared to welcome the move.
The British Ministry of Defence (MoD) told the Times that the pact highlighted "a joint vision statement on future co-operation," while the German Defense Ministry told the Financial Times that "independent of the effects of Brexit, Great Britain remains a strong partner and ally in NATO and also bilaterally."
The move recalls comments by Defence Secretary Michael Fallon, who told the paper in October 2016 that "Britain stands together with Germany to face the same challenges, including the threat from Daesh [Islamic State], and shares the same values of liberty, tolerance and justice.
"While the UK is leaving the European Union, our commitment to European security remains steadfast, and [we will] continue as a leading member of NATO, the cornerstone of our defense," he said at the time.
German Chancellor Angela Merkel last week pledged to raise Germany's defense spending from 1.2 percent of GDP to the symbolic 2 percent NATO prefers to see from its members.
Since that pledge, US President Donald Trump has accused Germany of owing the Washington-dominated military alliance considerable sums of cash on Twitter.
"There is no debt account at NATO," German Defense Minister Ursula von der Leyen said in a statement Sunday.
According to von der Leyen, Trump was wrong to link Germany's defense expenditure only to NATO, as its military spending also goes to UN peacekeeping missions, European-run operations, as well as Berlin's contribution to the fight against Islamic State (IS, formerly ISIS/ISIL).
"All we want is a fair burden-sharing, and this requires a modern security concept which will include a modern NATO, but also a European defense union as well as investments into the United Nations," the minister added.