Queen gives Royal Assent to Brexit bill, allowing PM Theresa May to trigger Article 50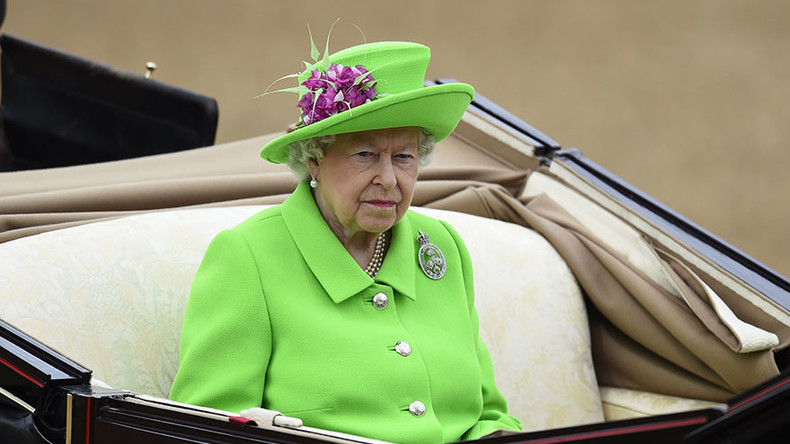 Queen Elizabeth II has given Royal Assent to the government's European Union (Notification of Withdrawal) Bill, clearing the way for Prime Minister Theresa May to start the official process to bring the UK out of the European Union.
The Queen signed the Bill into law after it was approved in the House of Commons and the House of Lords on Monday.
The Royal Assent was presented to both Houses by their speakers and is now an Act of Parliament.
The PM can now decide for herself when to trigger Article 50 of the Lisbon Treaty, initiating the two-year process of extracting the UK from the bloc.
House of Commons speaker John Bercow told MPs: "I have to notify the House, in accordance with the Royal Assent 1967, that her majesty has signified her royal assent to the following acts: Supply and Appropriation (Anticipation and Adjustments) Act 2017, European Union (Notification of withdrawal) Act 2017."
Although there was speculation the bill would be triggered as soon as this week, the Brexit Secretary David Davis said it will only be invoked at the end of the month.
"The Queen has today given royal assent to the article 50 bill, giving the government the formal power to trigger article 50 and deliver on the will of the British people," Davis said.
"By the end of the month we will invoke article 50, allowing us to start our negotiations to build a positive new partnership with our friends and neighbours in the European Union, as well as taking a step out into the world as a truly global Britain."
A Downing Street spokesman said: "The legislation has been passed unamended, we are pleased that's the case.
"The legislation has got Royal Assent and we look forward to triggering negotiations by the end of March."
The delay in triggering Article 50, however, will mean that negotiations are unlikely to take place before June, and that the process to bring the UK out of the bloc will therefore not be achieved in the two year window.
May has signaled the it will be triggered at the end of March in order to avoid overlaps with next week's informal meeting between EU countries.
The meeting on March 25, which May said she will not be attending, will mark the 60th anniversary of the Treaties of Rome, which saw the foundation of the European Economic Area, which in turn led to the European Union.
The Royal Assent comes a day after Davis admitted there has been no assessment of how the UK may suffer if it fails to reach a deal with the EU.
May has previously said "no deal is better than a bad deal," but the Treasury has warned that crashing the UK out of the EU without a bargain could lead to economic collapse.
Davis, however, shrugged off such concerns, telling the House of Commons that "it's not as frightening as some people think, but it's not as simple as some people think."
You can share this story on social media: