'Ghost ships' in European waters pose terrorist threat, warn naval chiefs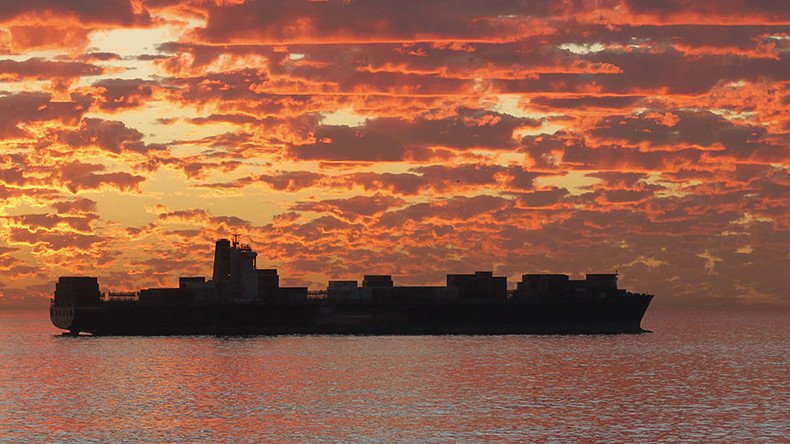 Cargo vessels that 'go dark' in European waters may be anchoring up to take on arms, drugs and people, leading experts to fear they present a terrorist threat.
Figures compiled by maritime analytics firm Windward appear to show that in January and February up to 40 ships reached the UK from Libya, where a North African branch of Islamic State (IS, formerly ISIS/ISIL) has been established.
A further 20 passed through Lebanese and Syrian waters. Each of the 60 vessels ceased transmitting their location for a period during the trip.
In the same timeframe, Windward claims that vessels from other home ports went dark on 2,850 occasions before entering European waters while 45 reached Britain having been untracked for up to 24 hours.
Some 300 ships reached European waters with invalid shipping documents and 50 of those reached the UK.
"There has to be real concern over the picture of what's happening on the surface of the sea. It can be exploited," Former Royal Navy chief Admiral Lord West of Spithead told the Times.
Sources told the paper that given the sheer number of ships in operation it is impossible to analyze them all with the resources at hand.
Once a ship turns off its tracker it becomes virtually invisible unless a satellite is dedicated to picking it out among hundreds of other vessels in busy shipping lanes, they said.
Another source from the Maritime Intelligence Centre told the paper that "The nature of the coastline makes it difficult. We are an island and cannot patrol everywhere. But not all of these ships will be carrying out illegal activity. Some ships will stop in unusual places while they wait for work, and only move on once it comes in."
On Thursday the UK launched HMS Forth, the first of five new Offshore Patrol Vessels, ahead of the fleet's operational launch.
"From counter-narcotics operations in the Caribbean, to securing the UK's borders on patrols closer to home, the Royal Navy's new Offshore Patrol Vessels will help protect our interests around the world," Minister for Defense Procurement Harriett Baldwin said in a statement.
You can share this story on social media: