Antiques dealer sold gangsters pre-war handguns & homemade bullets, court hears
Published time: 24 Feb, 2017 13:37
Edited time: 25 Feb, 2017 14:01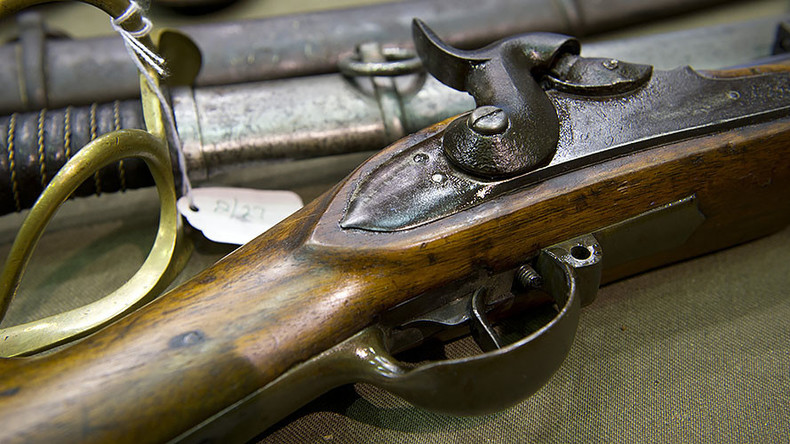 An antique firearms dealer supplied ammunition to the UK's criminal underworld that was later used in two murders, and during the 2011 riots, a court has heard.
Antiquarian Paul Edmunds, 65, is accused of using his "encyclopaedic knowledge" of firearms law to import hundreds of pre-war handguns from the United States between 2009 and 2015.
He then made tens of thousands of rounds of ammunition for handguns in armories at his home in Hardwicke, Gloucestershire, jurors were told at Birmingham Crown Court.
Edmunds is accused of supplying some of the weapons and ammunition to gangsters in the West Midlands and of making bullets that were fired at a police helicopter during the riots of August 2011.
He also faces two other firearms charges and two counts of perverting the course of justice.
The antiques trader came to the attention of the National Ballistics Intelligence Service (NABIS) after authorities noticed a growing number of pre-war handguns at crime scenes.
Forensic experts realized tool markings on the ammo matched those they had recovered over several years, and set up Operation Gold Dust to track down the supplier.
Prosecutor Andrew Fisher QC said: "The firearms experts at NABIS had noticed that since 2009, particularly in the Midlands, an increasing number of the police recoveries were of pre-war handguns for which there was no commercially available ammunition.
"Most of these recoveries included specially-made ammunition for these guns and upon examination that much of this ammunition had been manufactured using the same equipment. Microscopic examination enabled them to see tell-tale tool markings on the ammunition, rather like fingerprints, which all matched.
"Thus it appeared to them that the same person or manufacturer was supplying all the specially-made or adapted ammunition recovered from over 90 different crime scenes around the country."
Edmunds denies conspiracy to supply firearms and ammunition, two other firearms offenses, and two charges of perverting the course of justice.