Grateful dead: Record company will press your loved one's ashes into vinyl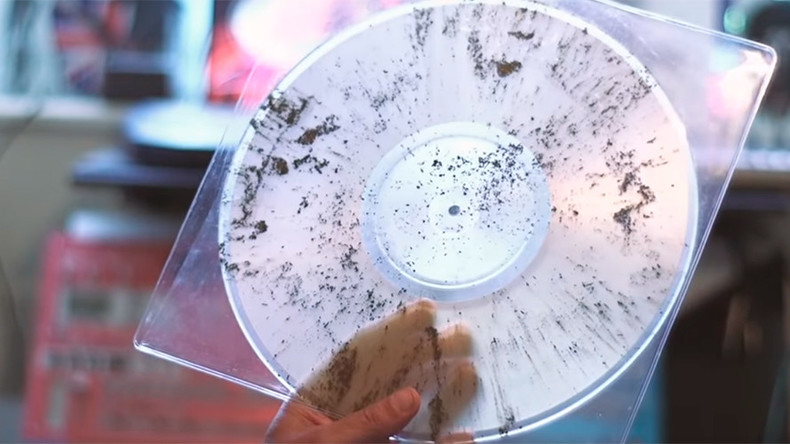 Bereaved relatives usually scatter their loved one's ashes at sea or store them in an urn. But one company is now offering to press cremated ashes into a vinyl record.
For a mere £3,000, UK-based company And Vinyly will press your relative's particle remnants into a vinyl record capable of playing their favorite tune or even an audio recording of their voice.
The firm's co-founder Jason Leach, who is also a music producer, told Sputnik News: "Hearing someone's voice on a record, you can see the sound moving the room.
"The whole process of making the record, from first introduction to the end can vary, but it can take between a month to three months to produce. The process does mean that the sound is compromised slightly, but those pops and crackles are the person."
The record is created by sprinkling ashes onto a raw piece of vinyl, which is then pressed by plates.
To some, the idea of listening to their loved one's voice on a record made from their ashes is just a little too creepy to contemplate.
However, Leach said the business has made him realize how "life and death are intertwined."
"Well, it certainly makes you appreciate being healthy and your friends being healthy and even though we are protected, death is always very close, so you have to make the most of what you got while you got it.
"My mother worked at a funeral directors for years, she has since moved back to her native country of Switzerland, however I found her occupation slightly creepy.
"But how my mother dealt with death is to be fearless, she would often tell me to stop complaining about things, because she knew that life and death are intertwined," he added.