Booming British economy continues to defy Brexit doom-mongers
Published time: 22 Feb, 2017 14:14
Edited time: 23 Feb, 2017 12:57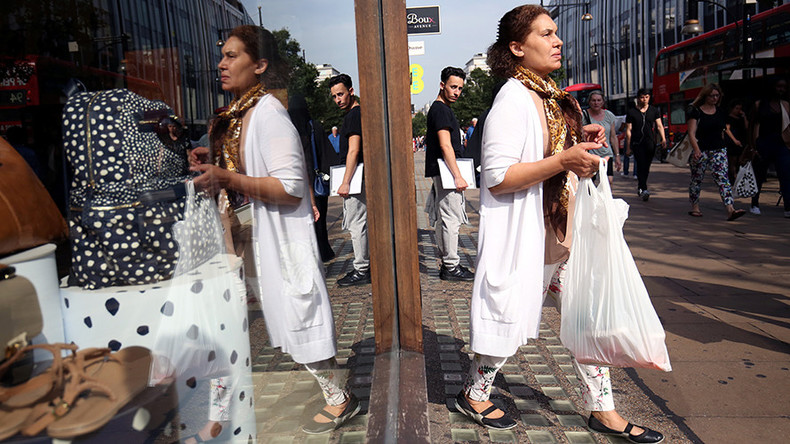 Britain's economy grew by more than previously reported in the last quarter of 2016, according to official figures – despite Brexit scaremongering.
The UK's GDP grew by 0.7 percent in Q4 of last year – up from the 0.6 percent originally estimated by the Office for National Statistics (ONS).
The upward revision is partly due to the manufacturing industry performing better than predicted.
Paul Hollingsworth of Capital Economics claims the bump up can also be explained by an unexpected Christmas shopping boost.
"Upbeat consumer sentiment and continued low interest rates should ensure that household spending doesn't slow too sharply," he told the Telegraph.
Britain's economic resilience since last June's EU referendum has surprised experts, who had predicted that the UK would be in dire straits if it voted to leave the bloc.
The new figures also show that consumer spending increased by 1.2 percent in the final quarter of 2016, while manufacturing grew by 1.2 percent and the services sector posted a gain of 0.8 percent.
However, critics warn that the boost in consumer spending has been largely financed by credit card debt.
The ONS also pointed out that there was a drop in business investment, which fell by one percent in the last quarter.
Bond strategist Shilen Shah of Investec Wealth & Investment said the slowdown was due to a lack of investor confidence.
"Somewhat disappointingly, business investment fell on the quarter, with hints that Brexit uncertainty is hitting business confidence," he said.