British suicide bomber blows up car near Mosul, ISIS claims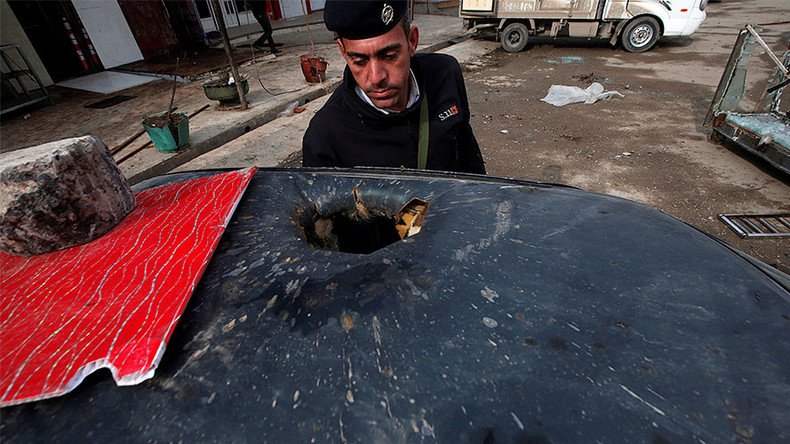 A British suicide bomber was responsible for blowing up a vehicle packed with explosives near the besieged city of Mosul in Iraq, Islamic State (IS, formerly ISIS/ISIL) has claimed.
The SITE Intelligence Group reported that IS issued a statement saying Briton Abu Zakariya al-Britani launched the attack.
"The martyrdom-seeking brother Abu Zakariya al-Britani – may Allah accept him – detonated his explosives-laden vehicle on a headquarters of the Rafidi army and its militias in Tal Kisum village, southwest of Mosul," the IS statement said.
IS said the British fighter's attack, and that of another suicide bomber of Iraqi nationality, caused many casualties. The end part of his name, al-Britani, is a common title used by fighters who have come from Britain.
The terrorist group, which is battling against an Iraqi military offensive aimed at seizing the city, did not say when the bombing occurred. The incident has not been confirmed.
IS uses the word 'rafidi,' which means 'rejectionists,' to refer to Shiite Muslims in a derogatory way because it considers them heretics.
Forces from the Hashed al-Shaabi, a parliamentary umbrella dominated by Shiite militias backed by Iran, are active in the area mentioned in the IS statement.
Tens of thousands of Iraqi forces launched a massive offensive on October 17 to retake the city, which is Iraq's second largest. It is the only remaining stronghold of IS in the country.
Iraqi forces retook control of the eastern side of Mosul last month, but there are an estimated 2,000 IS fighters remaining in west Mosul.
IS fighters of a variety of nationalities, including Britons, have carried out suicide attacks in Iraq and Syria over the past few years, according to AFP.
About 850 people from the UK have traveled to support or fight for jihadist organizations in Syria and Iraq, British authorities say. About half have since returned to the UK.
You can share this story on social media: