Cambridge students 'could be attacked' after undergrad burned £20 in front of homeless man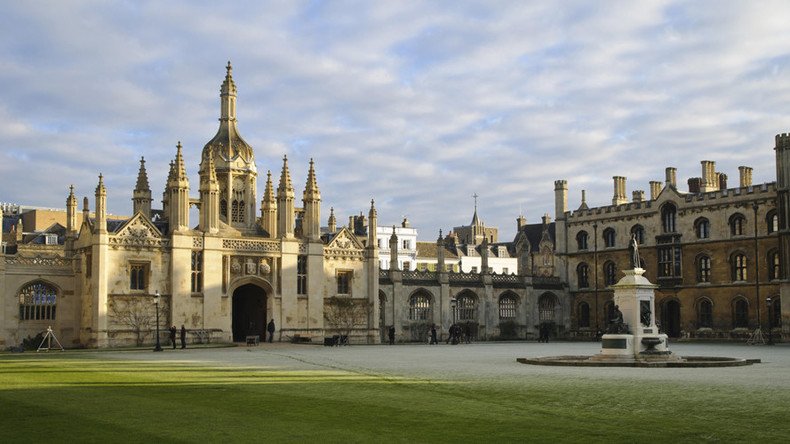 Students at Britain's illustrious University of Cambridge have been warned not to wear their gowns around the town center as they might be attacked, after an undergraduate was filmed burning a £20 note in front of a homeless person.
An academic at the institution issued the warning after the actions of first-year student Ronald Coyne came to national attention.
Coyne was suspended from the Cambridge University Conservative Association, for which he was communications officer, after a video of him burning the cash was posted on YouTube.
The advice comes after an assault on a student who was cycling through town in his university gown.
Dr Paul Hartle, who teaches English, told the Varsity student paper: "The student was wearing his gown which may have occasioned the incident, given recent unhelpful local publicity about the stupidly arrogant behavior of a particular student (from another college).
"Whilst I suspect this was a random act, it might be prudent for a while at least not to wear your gown about town," Hartle said.
Coyne was caught on camera dressed in white tie and tails drunkenly trying to set fire to a £20 note (US$25).
Coyne's actions were condemned by his own mother.
Burning money in front of homeless people is thought to be part of the initiation ceremony for the secretive Bullingdon Club, an elite Oxford University society which boasts former Prime Minister David Cameron and Foreign Secretary Boris Johnson among its alumni.
You can share this story on social media: