Tony Blair Iraq War case could be hindered by Supreme Court Brexit ruling – lawyers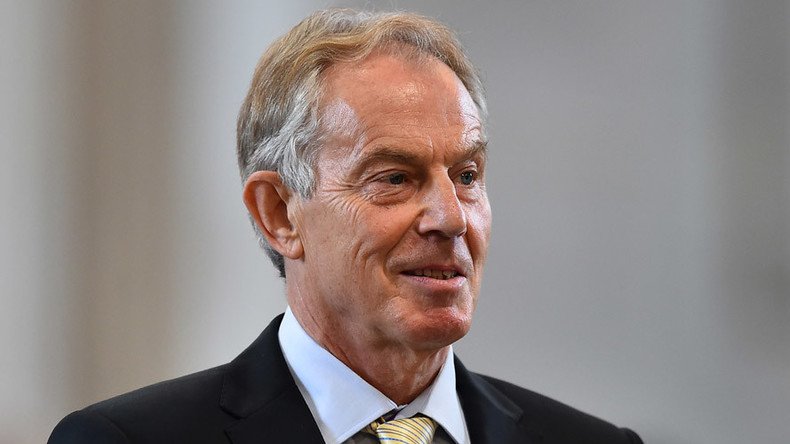 Lawyers acting for the bereaved families of service personnel killed in the Iraq War say the Supreme Court's Article 50 Brexit ruling could affect their case against former Prime Minister Tony Blair, but they're not sure how.
Lawyers for the Iraq Families Campaign Group are also trying to figure out if potential cases against other senior state officials could be affected.
The group launched a fundraising bid on Monday to pay constitutional lawyers to look into the issue. By Wednesday they had already raised £17,355 (US$21,575) towards their £22,000 target.
In their original bid to bring a civil case against Blair and his ministers by forensically examining evidence in Sir John Chilcot's Iraq Inquiry report, published in June 2016, the group rapidly raised £160,000.
Investigations so far indicate a case could be built on the basis that particular state officials committed acts of "misfeasance" – the wrongful use of lawful authority by government figures.
The key issue for the families is how the Article 50 decision, which ruled that Parliament must be given a vote on Brexit rather than allow the government to simply impose Britain's exit terms with the Royal Prerogative, could help or hinder their case.
Blair could have used Royal Prerogative powers to invade Iraq, but opted to put the issue to a House of Commons vote, which many now consider was manipulated.
Roger Bacon and Reg Keys, whose sons both died in Iraq while serving in the British Army, released a statement calling it "an issue of great constitutional importance that must be fully and carefully resolved before we can issue any proceedings."
"This issue is all the more significant because, as you will be aware, in 2016 the UK experienced major changes. In the past few months there have been significant court judgments, including the Supreme Court's Article 50 decision, that must inevitably inform our legal team's approach.
"All this has to be taken into account and our legal arguments finalized to ensure we are able to take the next step," they said.
You can share this story on social media: