UK splurges £2bn on cybersecurity while ramping up Russophobia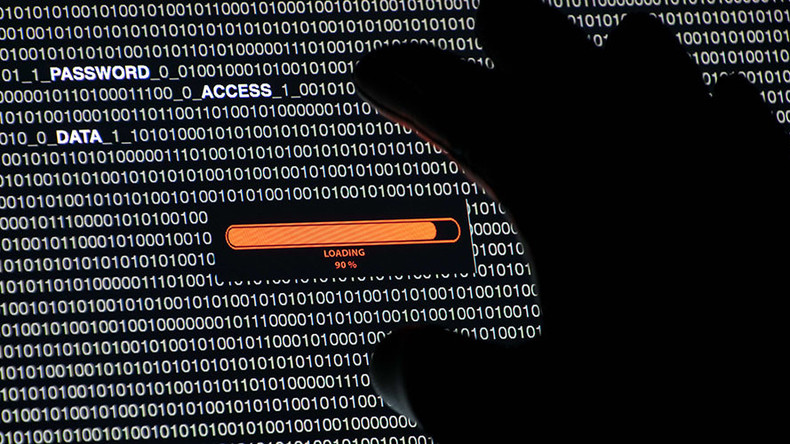 The British government has shelled out almost £2 billion on bolstering its cyber-defenses while accusing Russia of launching hacking campaigns against its networks.
Queen Elizabeth II officially launched the new National Cyber Security Centre (NCSC) on Tuesday, amid renewed hyperbole about Russian hackers and Kremlin threats to Britain's national security.
The new initiative aims to prevent and battle any future cyber attacks and to make the UK the safest place to work online.
Following the launch, Britain's political parties accused Russia of launching cyber attacks against them during the 2015 general election.
Newly appointed NCSC boss Ciaran Martin said "informal" talks had been held with several political groups who had asked the unit to help them protect sensitive information.
"We will help secure our critical services, lead the response to the most serious incidents and improve the underlying security of the internet through technological improvement and advice to citizens and organizations," Martin said at NCSC's opening ceremony.
"We want to be at the center of a new era of online opportunity and help people to feel as safe as possible when using technology to its fullest potential."
A £1.9 billion support package from the Treasury was announced in last year's Autumn Statement in order to specifically target cyber espionage. The British digital sector is estimated as being worth £118 billion - a liability for the British economy if not adequately protected.
Russia has been accused of hacking both the Democrats and the Republicans during the US presidential election, targeting Germany's lower house of parliament and for almost shutting down French television station TV5Monde in 2015.
@BBCNews@BBCBreakfast £2 billion on a national cyber security centre, whilst people wait in corridors for hours in A&E and the NHS crumbles

— Paul Parker-Nash (@PaulParkerNash) February 14, 2017
UK Defense Secretary Sir Michael Fallon has accused Russia of "weaponizing misinformation" to destabilize the West.
According to the British intelligence agency, the Government Communications Headquarters (GCHQ), Britain suffered 200 national security incidents each month in 2015.
The Russian Embassy in London said on Monday there was "no proof" to back up the allegations.
You can share this story on social media: